Thousands of people took to the streets in Romania to protest against the government's plan to release at least 3,000 prisoners mostly convicted on corruption charges. Protesters marched in capital Bucharest and other cities criticising the pardon and decriminalisation of offences as they claimed it would hinder the fight against corruption.
Protesters shouted: "We want democracy, with thieves in prison," as they were joined by President Klaus Iohannis in the capital.
According to reports, some demonstrators allegedly broke through police lines and headed towards the government headquarters to express their anger. Prime Minister Sorin Grindeanu said that the move would ease overcrowding in prisons.
However, critics are of the view that the prime minister was trying to free his allies convicted of graft through an emergency ordinance to pardon prisoners. They also called for a debate in the parliament over the issue.
The Romanian prime minister wants to pass the ordinance via emergency decree as it bypasses parliament and also does not require the approval of the country's president.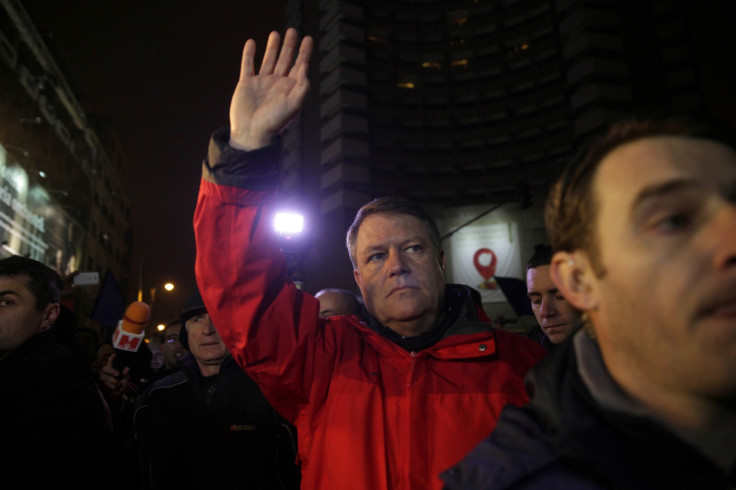 However, President Iohannis, who is in support of the anti-corruption drive, said that "politicians who have problems with the law want to change the legislation and weaken the state of law... Romanians are rightly indignant".
"It is unacceptable to modify the law so that the cases of dozens, even hundreds, of politicians, are wiped out," he noted.
Those who would be released if the law is passed include several elected officials and magistrates convicted of corruption, BBC reported.
Iohannis took office in November 2014 and has been spearheading the country's efforts to wipe out corruption.