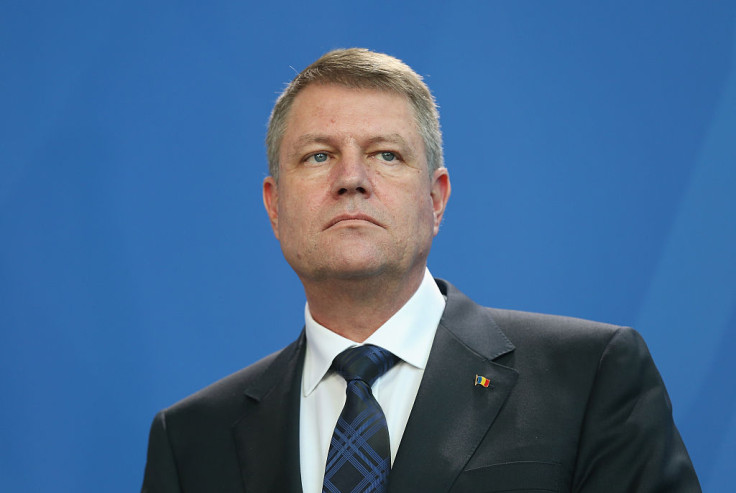 Romanian President Klaus Iohannis has controversially rejected the country's first ever female candidate for prime minister.
The Social Democrat Party, which is the country's largest, had proposed economist Sevil Shhaideh for the position. If selected and confirmed, she would have become the country's first ever female and its first ever Muslim to hold the office.
Under the Romanian constitution, the president must select the prime minister, with the appointment requiring the approval of parliament.
Iohannis said he had "carefully weighed the arguments for and against" the appointment of Shhaideh and decided not to accept the nomination.
Iohannis's office has not offered any reason for the rejection.
Shhaideh, who is a member of the country's Tartar minority, was nominated following the parliamentary elections in December, when the Social Democrats won 45% of the vote.
Shahideh is relatively unknown in Romania, having previously briefly served as a regional minister. She was nominated by party leader and political ally Liviu Dragnea, who would usually have taken up the position but was unable because of a conviction for electoral fraud.
Iohannis, who is a member of the Social Democrats' main parliamentary rivals the National Liberal party, was elected President in 2014.
Media in Romania speculated that the reason for the appointment being blocked may have been the political views of Ms Shhaideh's husband, Akram Shhaideh, a Syrian businessman who has expressed support for the regime of Bashar al-Assad.
Mr Dragnea has previously suggested he will fight any attempt by the president to block his choice of prime minister. "If Iohannis rejects our proposal, I'm not going to make a second one. We'll see each other in some other place," he said.
He suggested that could begin impeachment proceedings to have Iohannis removed as president. "It seems the president clearly wants to be suspended," Dragnea said.
"We'll weigh our options very carefully, because we don't want to take emotional decisions. We don't want to trigger a political crisis for nothing, but if we come to the conclusion that the president must be suspended, I won't hesitate."