The perpetrator of the North Park Elementary School shooting in San Bernardino, California, killed his estranged wife while she taught a special educational needs class before committing suicide, authorities said Monday (10 April).
One of two students caught in the gunfire, eight-year-old Jonathan Martinez, has since been confirmed dead after being taken to the hospital.
Authorities identified the teacher as 53-year-old Karen Elaine Smith and her husband as Cedric Anderson. San Bernardino Police Department Chief Jarrod Burguan said Anderson did not say a word before opening fire with a large-caliber revolver, killing his wife and striking two students standing behind her.
"She was killed in that exchange," Burguan said. Anderson then died of a self-inflicted gunshot wound, The Washington Post reported.
The police chief said Anderson reloaded his gun at least once. According to KTLA, 15 students between first and fourth grades were in the special education classroom, as well as two adult aides.
San Bernardino City Unified School District Spokeswoman Maria Garcia told reporters that authorities responded to a report of an active shooter just before 10.30am PST (6.30pm GMT). Burguan said when officers arrived, they found a man and a woman dead, as well as two injured students.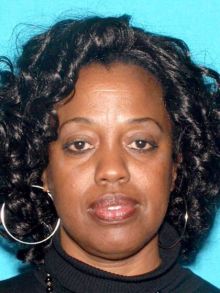 The two students, an 8-year-old boy and a 9-year-old boy, were transported to Loma Linda University Medical Center's trauma centre. The two boys were initially listed in critical condition, KTLA reported. Martinez died shortly after arriving at the hospital, while the other student is in stable condition.
Burguan said that there was no known present motive for the shooting. The couple had been married for a few months but had separated "for about the last month, month-and-a-half roughly". Anderson has a criminal history that includes domestic violence, weapons and possible drug charges, the police chief told reporters.
San Bernardino Police Captain Ron Maass told reporters at an earlier news conference that the children were not the gunman's targets. "We believe the two children were the unfortunate recipients of injuries by being in the proximity to the female at the time of the incident," Maass said.
Prior to the shooting, Anderson reportedly checked in at the school's front office and requested to drop something off with his wife. Burguan said it was not uncommon for a spouse to do that. Authorities said there was no indication that Anderson's gun was visible when he entered the classroom.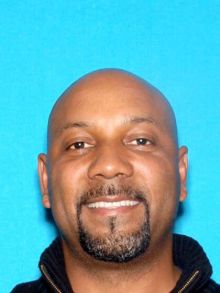 Garcia noted that the elementary school does not have uniformed police officers or campus security like the district's middle and high schools. The district had re-examined its security measures following the 2 December 2015 terror attack at the Inland Regional Center. Principals have had lockdown training and know what to do if there is an active shooter on campus.
US Secretary of Education Betsy DeVos called the shooting a "horrible act" in a statement.
"As a mother and grandmother, today's senseless violence is a tragedy no parent should ever have to face," DeVos said. "I ask everyone to join me in keeping all the victims and those impacted in your prayers."
In a news conference after the shooting, school district Superintendent Dale Marsden said: "Our hearts are broke, as are everyone else's."
Marsden added: "This is a tragic event. It's going to take time for our heads, our hearts, to heal...when you're going through this type of horrible event, we need each other to walk hand in hand to heal, to continue to press forward, to not allow what is tragic to halt our lives."
The school, which enrolls nearly 530 children, will be closed for two days, the Washington Post reported.