A year into his sex scandal, Alabama's Governor Robert Bentley finally resigns
Recordings of Robert Bentley allegedly making sexual remarks were released over a year ago.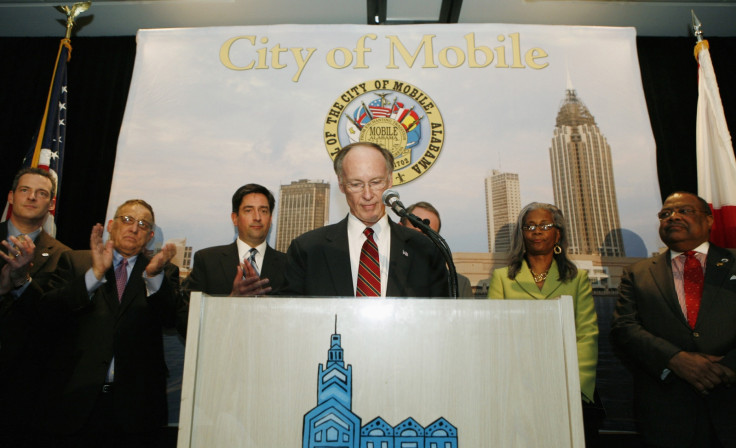 For activists around the US wondering how they might be able to topple a historically unpopular president, a case study in Alabama might show them just how difficult bringing down even the most scandalous leader can be.
It has been over a year since taped recordings were released of Alabama's Governor Robert Bentley making explicit sexual remarks allegedly to an aide down the phone and yet even in a heartland of America's conservative South, Bentley has clung to office.
A messy divorce, a now-public indiscretion and Bentley had survived a scandal that would have quickly taken down most – until the culmination of a year-long investigation led him to resign on Monday (10 April) evening after being booked into a county jail and striking a plea deal over misdemeanor charges.
The plea deal requires Bentley to never hold public office again and repay misused state funds, it also means that further felonies with not be pursued. Alabama's Lt. Govenor, Kay Ivey, will now become the state's second ever female governor.
In August 2015, Governor Bentley's wife filed for divorce – though rumours had been floating around that the governor was having an affair with a married senior aide, Rebekah Mason, this is as good a place as any to start the scandal. Soon after, the first calls for an investigation start – Bentley is accused of misusing state funds and abusing campaign laws, accusations linked to the affair. One person asked to investigate is state Attorney General Luther Strange.
The rumours take a salacious turn when Spencer Collier, the just-fired head of the Alabama Law Enforcement Agency, says that he has seen evidence Bentley had an affair. Recordings allegedly showing Bentley making sexual comments on a phone call to Mason are soon released by a local Alabama news agency.
"You know what, when I stand behind you and I put my arms around you and I put my hands on your breasts" a man reported to be Bentley is heard saying. In the aftermath, Bentley does not deny the remarks and apologises for "inappropriate things" he said, though added that there "was no sexual activity."
Soon after the Alabama Ethics Commission announced that they would start looking into Governor Bentley. A year later, 45 witnesses and 33,000 documents later, and that investigation has concluded.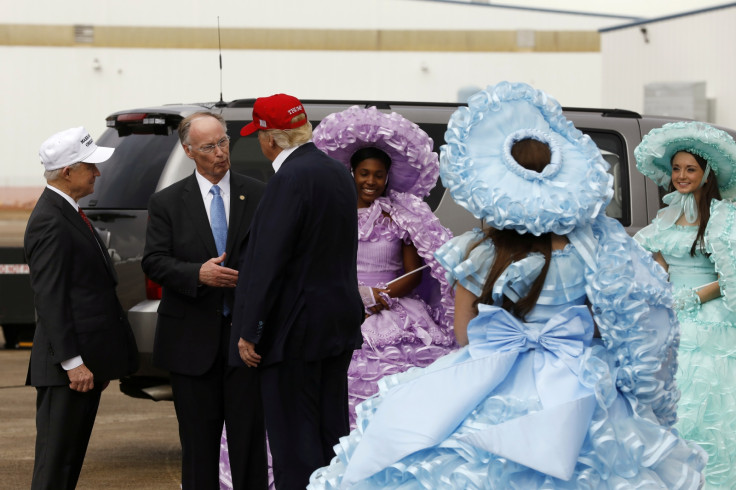 In a statement, the Ethics Commission said that they had found "probable cause to believe that Governor Robert Bentley committed violations of both the Alabama Ethics Act and the Fair Campaign Practices Act."
If found to have intentionally violated the acts, people can be punished by a fine of up to $20,000 (£16,000) and between two and 20 years in prison. The commission said they had referred the investigation to Montgomery County District Attorney for "further consideration and possible prosecution."
Luther Strange, the former State Attorney General who was picked to be an Alabama senator after Jeff Sessions ascended to become US Attorney General, had never fully acknowledged that the state Attorney General's office was investigating Bentley, as is normal procedure, but had also not recused himself from any such investigation.
The man who took his place, Steve Marshall, recused himself almost straight away – confirming the investigation.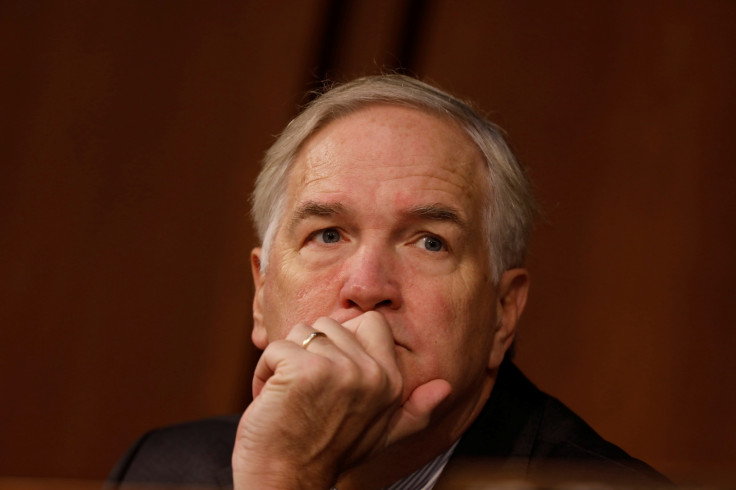 Alongside all of this, Monday signalled the start of impeachment hearings in the House Judiciary Committtee. Last week, Bentley said he had no plans to resign but earlier on Monday, al.com reported that some were suggesting he would quit by the end of the week. That then changed to the end of the day.
Even if he had not resigned, Bentley did not seem to have many allies left. Impeachment hearings were not just being pushed by the opposition. Of the 23 state representatives who signed articles of impeachement in 2016, most of them were from Bentley's own Republican party.
In a comment piece in local news site, al.com, writer Kyle Whitmire predicted in early 2016 that Donald Trump could win the presidency – he refered to it as part of the Alabamification of America. When Jeff Sessions underwent his own scandal over contact with the Russian ambassador, Whitmire said that the Alabamification of America was complete.
If America has become Alabamified, it seems the men at the top can be brought down.
© Copyright IBTimes 2023. All rights reserved.