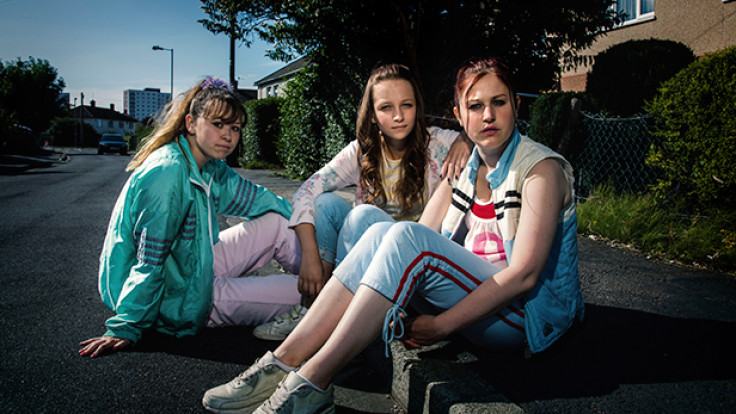 From The Moorside to Little Boy Blue, there has no doubt been a focus on missing children and murder cases on the box recently. Tonight, a new series of a similar nature premieres on BBC1.
Three Girls is the story of the children who were victims in the 2012 grooming and sex trafficking case in Rochdale.
Holly, who is new to the area, is keen to make friends but finds herself drawn into a frightening world all too familiar to sexual health worker Sara.
A portly man known as "Daddy" takes the underage girl into a fetid bedroom. After grooming Holly and her friends with kebabs, curries, vodka and cigarettes, he thinks the children owe him something.
He says: "When are you going to let me have sex with you?... I buy you things, I give you things, now it's your turn to give something to me" before raping Holly.
The three-part dramatization of the Rochdale child grooming and sex abuse scandal is brought to light in Nicole Taylor's heart-wrenching script and is nothing short of shocking.
Holly is played brilliantly by rising star Molly Windsor. After falling out with her parents and having a fractured relationship with her family, Holly is vulnerable and an easy target for the mainly men who pass her and other victims around like pieces of meat.
Holly's only ally in the ordeal is sexual health worker Sara Rowbotham – played by Maxine Peake. She builds up a picture of what dismissive police regard as a "lifestyle choice," which threatens to keep Holly's nightmare alive as she plucks up the courage to finally speak out.
The Rochdale child sex abuse ring involved underage teen girls from Rochdale, Greater Manchester, and saw twelve men convicted of sex trafficking and other offences including rape and conspiracy to engage in sexual activity with a child, on 8 May 2012.
A total of 47 girls were identified as victims of child sexual exploitation during the police investigation. Since the men were predominately British Pakistanis, it led to discussion on whether the failure to investigate them was linked to the authorities' fear of being accused of racism.
Three Girls premieres on BBC1 tonight (16 May) at 9pm.