In 2011/12 as chief crown prosecutor for north west England I led the prosecution team that secured convictions in what was called "Operation Span" – more notably the so-called Rochdale grooming gang. The nine defendants in that case were found guilty of serious sexual abuse including repeated rapes. They received sentences as long as 19 years. The case, however, only succeeded because I took the then unprecedented decision to reverse an earlier decision made my other prosecutors and police in 2008/9 NOT to prosecute.
The BBC three part drama "Three Girls" is based on that case and in a rare decision the BBC have decided to show all three parts over three consecutive nights. This case was landmark in a number of ways as it preceded the mountain of child sexual abuse investigations that followed in its wake - including Savile, Operation Yewtree, Rotherham and thousands of others. It led to us developing the first ever national guidance for how police and prosecutors should handle such cases and precipitated seismic changes in the way the courts dealt with such matters.
The case forced every agency responsible for the safeguarding of children to re-engineer the service they provided, and it opened up a debate both about whether the ethnicity of the perpetrators (all Asian) or the backgrounds of the victims (there were 47 in all) played a part in the various poor decisions in such matters.
It also led to a vicious campaign against me personally orchestrated by the far fight, despite the fact that I was the person who put the mistakes of others right.
These victims came, in the main, from chaotic and troubled backgrounds. Some in care, others alienated from their families. The term "child prostitute" was used extensively to describe them and it should be noted both that the Home Office in a circular to police in 2008 used that term and spoke of girls making an "informed choice" to engage in this behaviour. Parliament only finally removed the term from all laws a couple of years ago.
It was clear to me that the yardsticks traditionally used to evaluate the credibility and reliability of victims in other cases was being used without adaptation to cases of child sexual exploitation. In my view, this led to the outcome of vulnerable victims being left unprotected by criminal law.
Victims' testimonies were tested by asking questions as to whether they reported their abuse swiftly, whether they returned to the perpetrators, whether they had ever told untruths in the past, and whether their accounts were unaffected by drink or drugs – and that almost always resulted in a decision not to prosecute. These victims would then be left vulnerable throughout their lives to abuse.
The term "child prostitute" was used to describe victims and the Home Office in a circular to police in 2008 used that term and spoke of girls making an "informed choice" to engage in this behaviour
In fact, they were deliberately targeted by these predators because they had troubled lives and chaotic backgrounds tinged with criminality – the predators sadly (and rightly) assumed that nobody would either believe them or act upon a complaint.
In 2012, a brilliant police and prosecution team – supported by women's support groups – brought about justice for these courageous victims. Justice delayed was better than justice denied.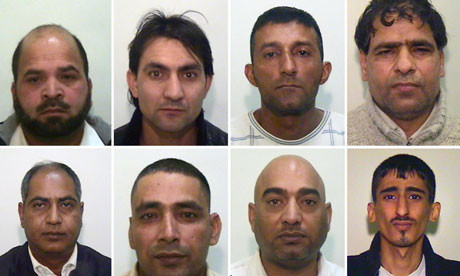 Vulnerability is universal and there is no community where women and girls are safe. The perpetrators in these so-called group grooming cases are disproportionately from British Asian heritage, according to the Child Exploitation Division of the National Crime Agency in a sample they looked at but, to put in context, 90% of sex offenders in the UK are white males.
That said, there is very little research into why this is the case. It may be, in part, due to the disproportionate presence of men from minorities in the night time economy, and, as victims told me, they were drawn to this world by a need for warmth, food, transport and mind numbing substances, it is likely to be found where these predators existed.
This is, however, most of all an issue of male power and control. Later, I subsequently successfully prosecuted the so-called ringleader of the Rochdale group, Shabir Ahmed, for his sexual abuse of a victim of his own ethnicity. It wasn't her ethnic background nor that of the other 47 victims that was the reason why they were targeted, it was their gender.
Responsibility begins and ends with the criminals who commit these acts, not collectively by the law abiding communities of this country. There is, however, a collective and individual duty to report what you see and suspect. In a town hall meeting after the case (portrayed in the film), when challenged about whether I wanted people to be "grasses" and "informers," I said I wanted us to be a "nation of good neighbours" looking after each other and all our children.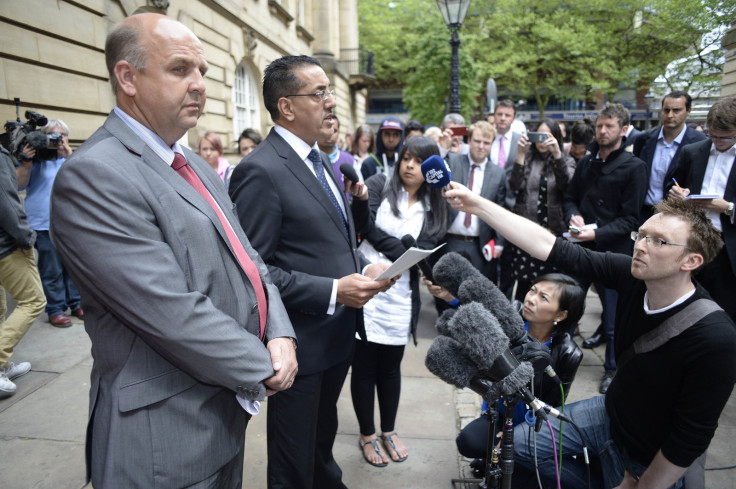 Following the case, everyone including the prime minister chose to respond to the lessons learnt. I was commended in parliament and in the media, but the reaction of the far right to me was very different. The BBC film doesn't show this at my request.
The far right narrative was and is very simple – "all these minorities attacking our white children." The inconvenient fact that I, the Birmingham born son of an immigrant family that were catering contractors for the British Army for two generations, was the prosecutor who helped bring them to justice, damaged that narrative, I guess.
However, they began circulating messages online falsely suggesting that I was behind the earlier decisions not to prosecute. I only came to the north west in 2011, but fake news took hold. I was then subjected to thousands of letters and emails to my office, to the prime minister and even to President Barack Obama calling for me to be sacked and deported. The thugs held a demonstration outside my home, and because of threats to harm me a panic alarm was placed in my home with additional security, including police patrols. My children had to go to school by taxi. Nick Griffin and BNP TV door-stepped me outside my office.
I was the one who did the right thing.
I remember one of the victims in another of my cases, the prosecution of BBC presenter Stuart Hall, who was the only one not to get a conviction against him when 13 others did. I went to see her and said I was sorry that she didn't get "closure," her response was "you gave me closure the moment you believed me".
When I left the prosecution service in 2015 we had the highest number of successful prosecutions of all types of child sexual abuse in our history. There is still much more to do.
---
Nazir Afzal OBE was Chief Crown Prosecutor for the North West of England and formerly Director in London. During his 24 year career, Nazir has prosecuted some of the most high profile cases in the country and advised on many others.
---