Thumbs up for David Shrigley's Trafalgar Square sculpture... but is it a bit phallic?
Lots of debate about the seven-foot bronze thumb unveiled on the fourth plinth at Trafalgar Square.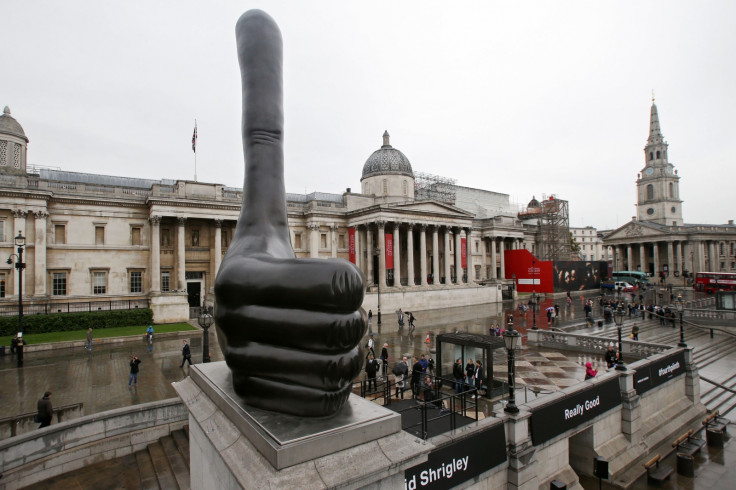 David Shrigley has become the latest artist to occupy Trafalgar Square's fourth plinth as London Mayor Sadiq Khan unveiled the artist's work today (September 29th). The piece entitled "Really Good" is a seven-foot sculpture of a distorted hand giving a thumbs up cast in dark bronze to match the surrounding statues.
Whilst many people have commended the artist for creating such a positive outward sign for London, there are also those who regard the artwork as being very phallic in nature, with the oversized thumb stretching far into the sky.
Turner-nominated British artist Shrigley, who is known for his witty illustrations, said that the piece was about making the world a better place, "which obviously is a ridiculous proposition, but I think it's a good proposition," he said.
The artist also worked with Khan and Deputy Mayor for Culture Justine Simons on the "London is Open to All" campaign in July, contributing to work with eight other artists featured around the London Underground.
The forth plinth programme was set up in 1998 exhibiting works commissioned and established by the Cass Sculpture Foundation before being taken over in 2005 by the The Fourth Plinth Commission, led by the Mayor of London's Culture Team.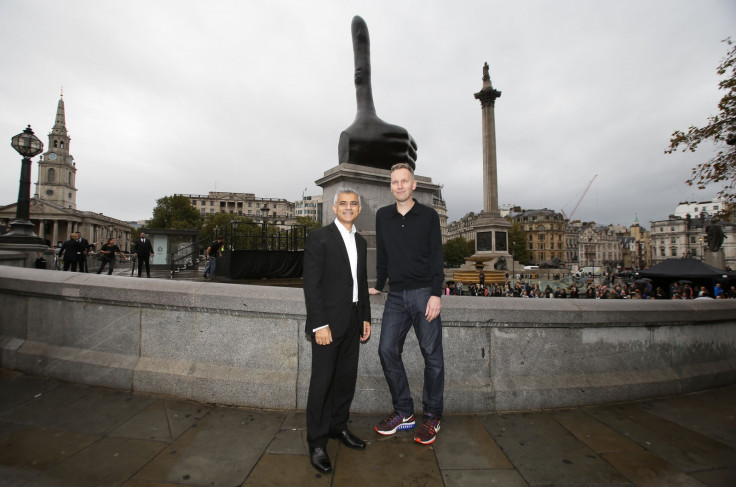 Khan, said the "positivity and humour" in Really Good "truly encapsulated the spirit of London".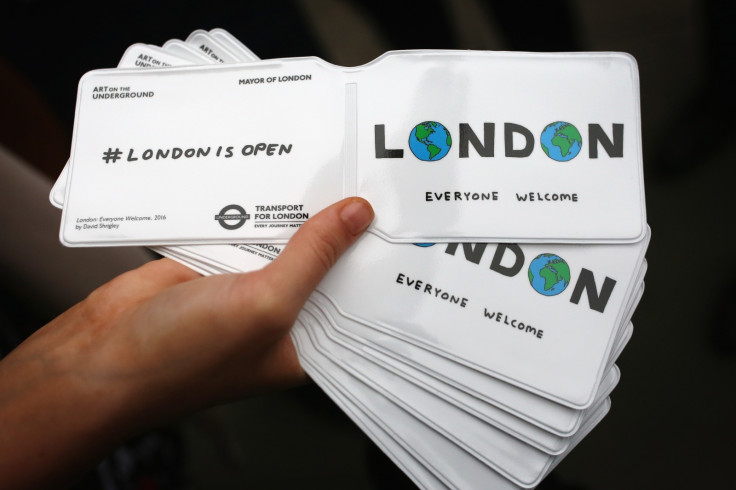 "What it represents is so important – optimism, positivity, the best of us. This sculpture is so important showing Londoners... tourists ... that London is open.
"The changing artworks on fourth plinth continue to be a source of delight, discussion and debate and I am proud to be the mayor of a city that has such an energetic and vibrant cultural life."
Really Good takes over from the sculptural skeleton "Gift Horse" by German artist Hans Haacke that also features a live feed from the London Stock Exchange.
© Copyright IBTimes 2023. All rights reserved.