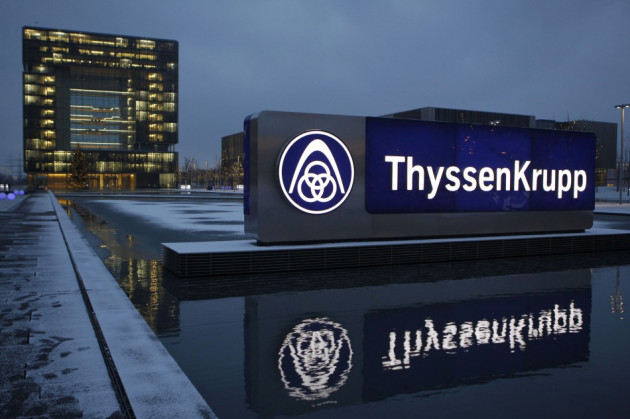 The company intends to cut 3,000 of its 15,000 office jobs worldwide over the next three years in order to make its business structure more efficient and transparent. It will work with employee representatives and avoid involuntary layoffs.
ThyssenKrupp already announced more than 2,000 job cuts in its European steel operations earlier this year.
Germany's biggest steelmaker reported a net loss of €656m ($852m, £557m) in the second quarter, wider than the €587m loss recorded a year ago. The company said its results suffered from a €683m writedown of its steel plants in the US and Brazil, which it is trying to sell.
Despite its expense of about €12bn on the Brazil and the US steel plants over a decade, the facilities ran up big losses due to higher costs and foreign exchange movements. It is selling the plants in line with a plan to reduce the number of business units to five from eight while expanding non-steel operations.
The company, which also makes elevators, industrial plant technology, submarines and car parts, reported second-quarter revenues of €9.1bn, down 10.7% year-on-year. Total orders for the quarter declined by 12.7% to €9.7bn.
ThyssenKrupp added that it set aside €207m in risk provisions for its involvement in a rail-steel price-fixing cartel. It was earlier fined €103m by antitrust authorities.
Looking ahead, ThyssenKrupp confirmed its outlook for adjusted earnings before interest and taxes from continuing operations of about €1bn for the year ending in September. Meanwhile, sales are expected to be down from the €40.1bn reported a year earlier.
"Despite a persistently difficult economic environment we are on track to meet our operating targets for the full year. The disposal process for the two plants of Steel Americas is also running to plan. We remain focused on signing a deal promptly," CEO Heinrich Hiesinger said in the statement.