Tibet: Chinese Police 'Open Fire on Tibetan Protesters'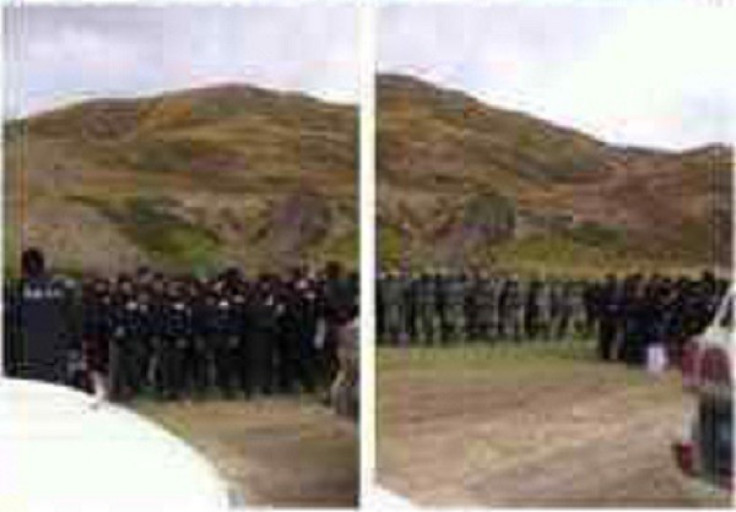 Three people were killed and at least 60 injured after Chinese security forces fired on a crowd of Tibetan protesters, human rights groups said.
Residents in Dathang, Biru County, had gathered outside the local government office to protest at the arrest of a villager detained for refusing to fly a Chinese flag.
Police reportedly fired into the crowd and also used teargas and iron batons to disperse the gathering.
"All of them were beaten up. Police made no distinction between elderly and younger ones," Tsering Tsomo, the executive director of the Tibetan Center for Human Rights and Democracy (TCHRD), an NGO run by Tibetan exiles in India's Himalayan region of Himachal Pradesh told IBTimes UK, citing local sources.
"One source said three Tibetans have died of gunshot wounds," Tsomo said, adding she could not confirm the information as no photos of the deceased were available. "Many protesters had their cell phones seized by police."
A policeman at Biru county public security bureau denied any incident took place: "No protest, no one injured," he told AFP.
The reports could not be independently verified. Foreign media are not allowed to enter Tibet unless by invitation and under the control of Chinese authorities.
Phone lines in the region have been cut off following the incident, exile Tibetan web portal Phayul reported.
Several overseas Tibetan rights groups confirmed the shooting and said a number of wounded, several of which were in critical condition, were taken to hospital in Tibet's capital of Lhasa.
TCHRD said a man named only as Tragyal sustained a broken thighbone, while another identified as Tsewang had his jawbone broken. It was not clear if the troops fired live rounds or rubber bullets.
The TCHRD said a mobile phone photograph (below) shows a gunshot wound to Tragyal's leg.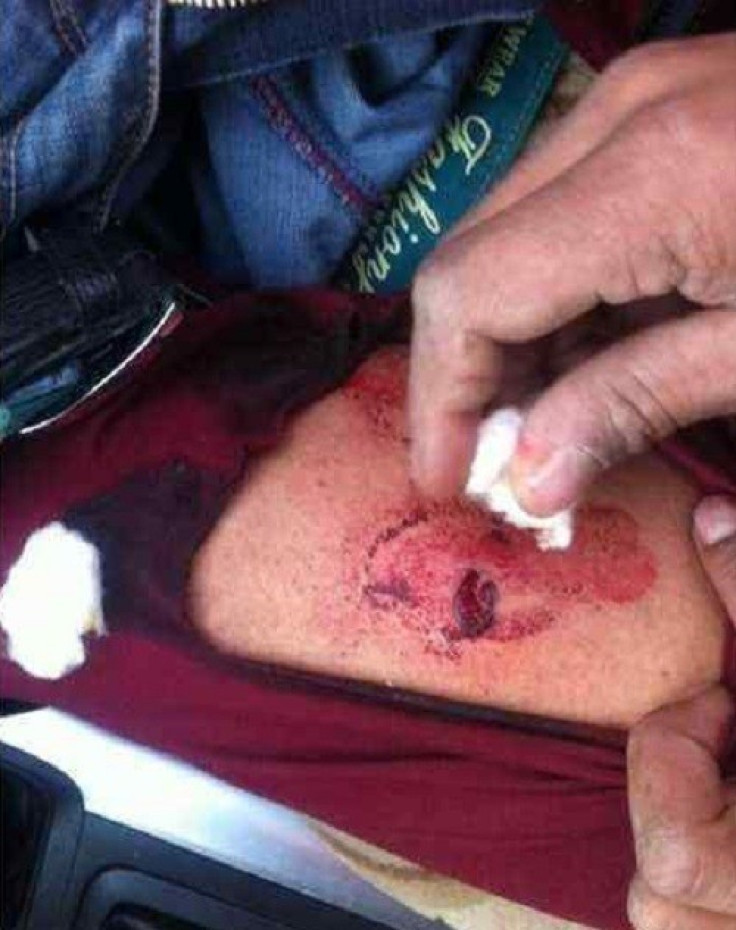 Tsomo said four men who had gone to visit injured relatives to Lhasa have since disappeared.
"Secret detention is very common in Tibet," Tsomo said. "When there are protests they [Chinese security forces] secretly snatch you and interrogate you."
The incident was sparked by the arrest of Dorjee Dragtsel.
Dragtsel had previously been held for participating in protests against China's crackdown on the autonomous region.
Chinese forces invaded the country in 1950 claiming sovereignty over the territory and forcing its inhabitants to follow communist rule.
Tibetans have continued to take part in demonstrations against China.
Dragtsel was among a number of residents who refused to fly Chinese flags over their homes to commemorate The People's Republic National Day on October 1.
Protests and related incidents have reportedly taken place in other townships across Tibet with Chinese authorities tightening security in the area, including lockdowns of entire villages, TCHRD said.
"For more than 48 hours, about 30,000 residents in Mowa Village were left with no access to food and water. Security forces stopped Tibetans from going outside their houses. Tibetans were not allowed to graze their cattle or feed their pets. It appears that the whole village was put under house arrest," TCHRD said.
China has claimed Tibet as part of its territory for centuries, while Tibetans say they were largely independent prior to the occupation by Communist troops in 1950.
"They say they will provide stability and prosperity but this is not the way; not by shooting people or forcing them to do things they don't want to do," Tsomo said. "They can't just impose their ideology on Tibetan people. It is counterproductive."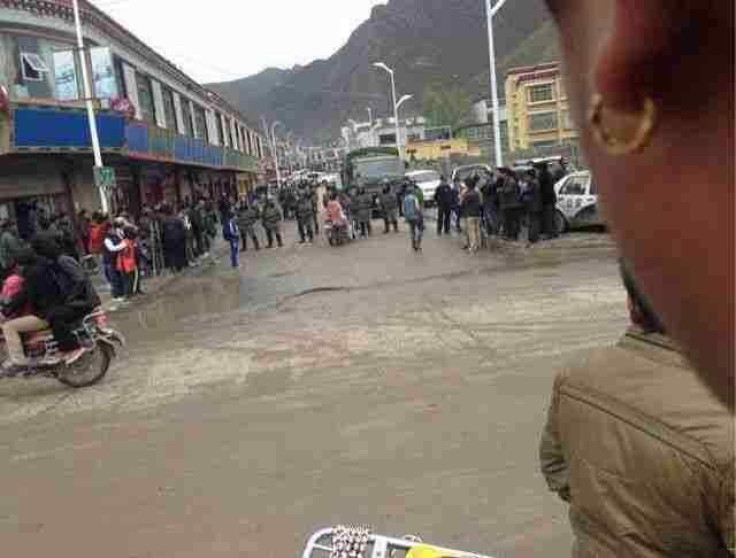 © Copyright IBTimes 2023. All rights reserved.