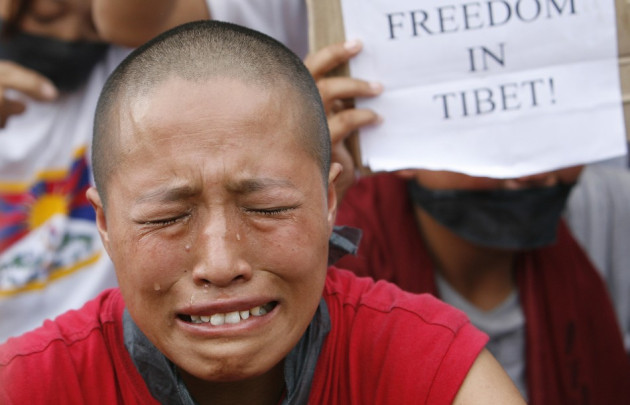 A Buddhist nun died on Thursday in Sichuan Province in southwest China after setting herself on fire, becoming the 11th Tibetan to use self-immolation as a form of political protest against the Chinese rule in Tibet.
Qiu Xiang, who gave her Tibetan name as Palden Choetso, is the second nun in the predominantly Tibetan region to commit suicide by self-immolation.
The nun set fire to herself at a road crossing in Dawu County, part of the Ganzi Prefecture, a site of several important Buddhist monasteries. Last week, a Tibetan monk Dawa Tsering, set himself on fire during a religious ceremony at a monastery.
Kate Saunders of the International Campaign for Tibet said the nun reportedly made a plea for religious freedom and the return of the Dalai Lama, the Tibetan exiled spiritual leader, as her robes went up in flames. She said fellow nuns took the injured woman back to their monastery, where she died of her injuries a short time later.
The ruling Communist Party has sought to portray the self-immolations as a form of terrorism inspired by the Dalai Lama, who has lived in India since fleeing Tibet during a failed uprising against Chinese rule in 1959. Beijing consistently accuses the Dalai Lama of agitating for an independent state despite his insistence on greater autonomy for the region's five million ethnic Tibetans.
The Dalai Lama recently spoke out against such the extreme form of protest, and urged the Chinese government to realise that it is "their own sort of wrong policy, ruthless policy, illogical policy" that is driving so many Tibetans to such desperate acts.