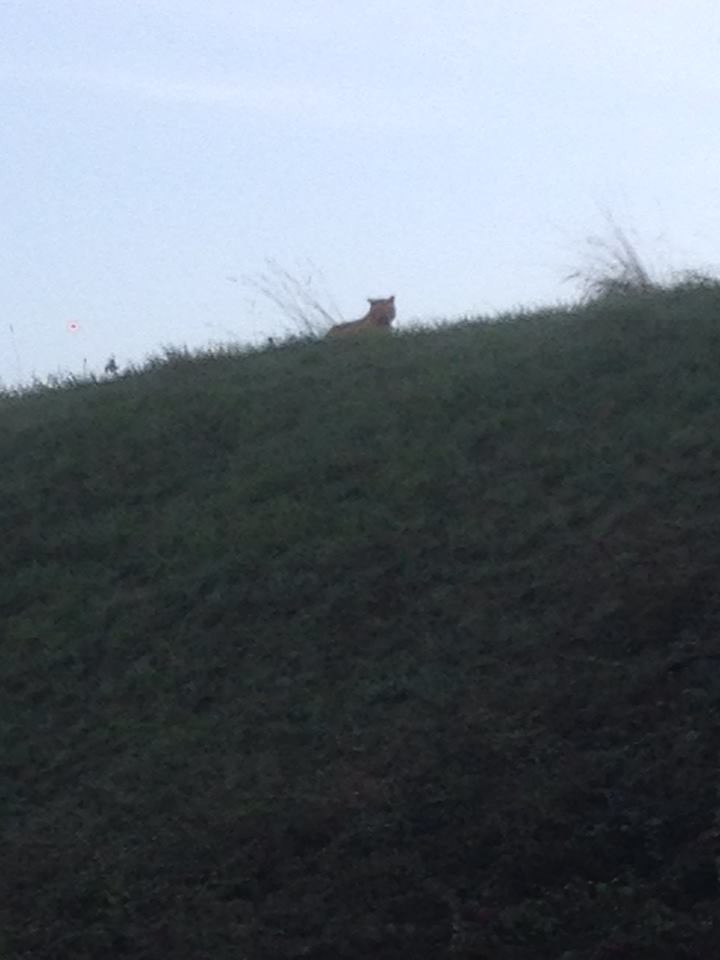 France's police and firefighters are searching an area near Paris, after several reports of a tiger on the loose.
Authorities in the Seine-et-Marne district, east of the capital, have urged residents to remain inside their homes, as the hunt for the potentially dangerous feline is underway.
"We have been running after it since this morning, police officers are trying to intercept it," a police source tells Le Parisien Newspaper.
The tiger was sighted by residents in the village of Montevrain, about 35km east of Paris.
"A young tiger was spotted this morning in the bushes behind the tennis courts and the football pitch," a message on the town council's Facebook page reads.
"We urge you to exercise caution and not to walk in that area.
"We repeat avoid walking and use vehicles for transportation instead" the message reads, adding that police and rescue squads are at the scene and have roped off a security perimeter.
Several resident of Montevrain, which lies a few kilometres from Disneyland Paris, reported seeing the animal, with one taking a photo of it.
"My wife saw it this morning," Jean-Baptiste Berdeaux, told the AFP news agency. "She didn't get out of the car and called me to say 'I think I saw a lynx'," he said.
Disneyland Paris said the theme park has no tigers, so that the one the loose could not have come from them.
More information will follow. For updates, follow IBTimes UK on Twitter.