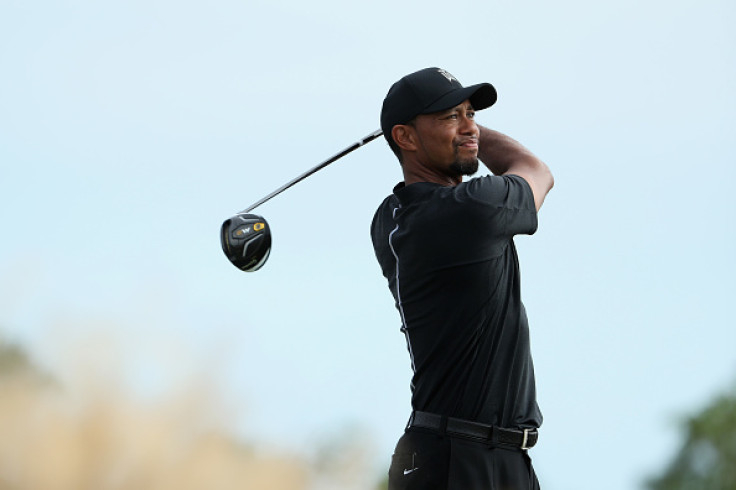 Tiger Woods admitted that he felt 'pretty good' despite carding a one-over par first round at the Hero World Challenge in the Bahamas on Thursday (1 December). The former World No 1 was making his comeback after 15 months on the sidelines due to multiple back surgeries.
The 40-year-old made a great start on his comeback and had the share of the lead after eight holes, which included four birdies. The 14-time major winner, however, failed to continue his good form into the back eight and made a string of errors which included two double bogeys and a visit to the water hazard which saw him drop from four-under to one over to end the first day of the event just above the last place which was occupied by 2016 Olympics gold-medallist Justin Rose.
Woods, ranked 898 in the world following his long hiatus, was relatively happy with his game, but admitted that he made some 'silly mistakes' which spoiled what could have been a good first round of competitive golf following a 15-month absence.
"All in all, I felt pretty good. It could have been something really good, but I found three bushes and had a water ball today. I got off to a nice solid start but then made a few mistakes and I didn't play the par fives well in the middle part of the round and consequently got it going the wrong way," Woods told the Golf channel, as quoted by Sky Sports.
"By the time I hit my second tee shot, I found the flow of the round. That came pretty fast after not playing for 16 months.
"I just made some really silly mistakes, mistakes I don't normally make, but I haven't played in a while. I can clean that up. We've got three more days, and the wind is supposed to pump on the weekend and I'll be playing a little bit better," the former world number one explained.
"But all in all I feel good and I am looking forward to another three days. I just need to keep playing, my feel just has to keep coming back. It felt good to have that adrenaline surging through the system again - it's been a long time."