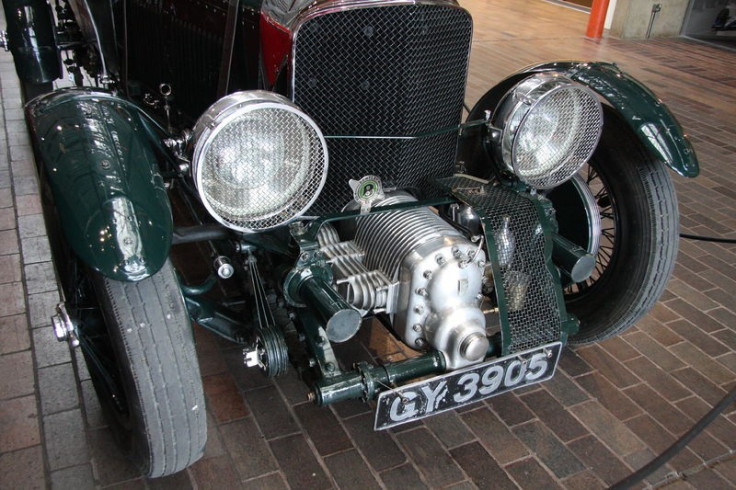 At the Goodwood Festival of Speed sale on 29 June, Sir Henry "Tim" Birkin 1929 4 ½-liter supercharged "Blower" Bentley single-seater set new world records as the most expensive Bentley ever sold at public auction. The British car sold for a total of £5,042,000 at the auction.
The Bentley was sold as part of a collection once owned by famed watchmaker George Daniels of seven cars, two motorcycles and assorted automobilia.
Daniels was a huge fan of Birkin, and also on sale at the Bonhams Goodwood FOS sale was another Birkin car. The 1932 Alfa Romeo 8C-2300 Long Chassis Touring Spider which formed part of Birkin's 1932 Le Mans 24-Hour Endurance Race entry with his friend Earl Howe, sold for more than £2.5 million.
"The prices achieved for George Daniels's cars today are a fitting tribute to one of the truly great artist engineers of the 20th Century," Malcolm Barber, Bonhams chief executive officer and auctioneer at the Daniels sale, said. "George was not only a fantastic craftsman who hand-made some of the world's most desirable watches, but he was also a car connoisseur held in immense respect throughout the vintage motoring world."
The official auction site mentions that the "Birkin" Bentley represents both an incredible piece of British racing and engineering heritage, and a remarkable achievement, both of which came about through the participation in a racing project of four top British personalities of the day.
"The Birkin single-seater Bentley was, in effect, the Concorde of its time, the fastest car around the high Brooklands bankings. It was driven by a great British hero in Sir Henry Birkin and was the most glamorous racing car of the era," stated historian Doug Nye.
Although the supercharged "Blower" version was developed by Birkin with the backing of his financiers, it was based on the original 1927 design by founder W O Bentley. Despite the input of these two British legends in their fields, the success of the Birkin Bentley would not have been possible without the significant financial input of two of Britain's wealthiest people at the time. One was Dorothy Paget, the daughter of Lord Queenborough and British financier and racing driver Joel Woolf.