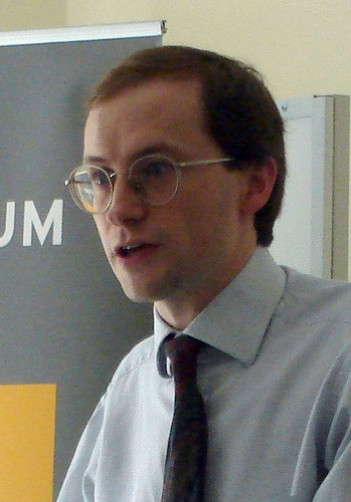 An academic who called for regeneration programmes in several northern cities to be scrapped because the cities had failed has been given a job as an adviser for education.
Dr Tim Leunig has been picked as a policy adviser for the education secretary Michael Gove and will be part of a team who will advise Gove on the his education reforms.
The appointment has enraged many MPs in Bradford, Liverpool and Sunderland because of a 2008 government report co-authored by Leunig.
The report urged politicians to give up attempts to prevent cities in the north falling further into economic decline and instead focus efforts and cash on already booming areas in the south.
In Cities Unlimited for the Conservative's main thinktank, Policy Exchange, Leunig suggested all three million new homes planned by the Labour government should be built in just three southern cities - London, Oxford and Cambridge - as many northern cities had "failed" and were "beyond revival".
The report was branded "barmy" by the then leader of the Opposition, David Cameron. He said of the London School of Economics lecturer: "I gather he's off to Australia. The sooner he gets on the ship the better."
Clever policy wonk
The appointment as education adviser has been defended by deputy prime minister Nick Clegg, who said Leunig's role would mainly involve working will the Lib Dems schools minister David Laws, who has returned to the government after resigning over an expenses scandal in 2010.
Clegg told the Liverpool Echo: "Tim Leunig is a clever policy wonk but he is so utterly and totally wrong in what he said about the north-south divide.
"He knows what I think. Thankfully he is in government to advise David Laws behind the scenes on education policy and not on our great northern cities."
Many MPs were concerned that a man who has been so critical about regeneration in the north has been given a prominent role in education.
Gerry Sutcliffe, Labour MP for Bradford South, said: "It does not bode well for areas like ours when someone who made such outrageous comments is advising government.
"Michael Gove had been to Bradford and met us and I thought he understood what we were saying about the needs we have. This news is deeply concerning that someone that has views like these should be advising government in any capacity."
Stephen Twigg, the West Derby MP and Labour's education spokesman, said: "This appointment will scare people in Liverpool. We know this man's opinions and the track record of this government since May 2010. Now it's going to have an adviser that doesn't think Liverpool, or other northern cities, have a future."
Leunig recently described the prime minister's proposal to end housing benefit for the under-25s as a gimmick.