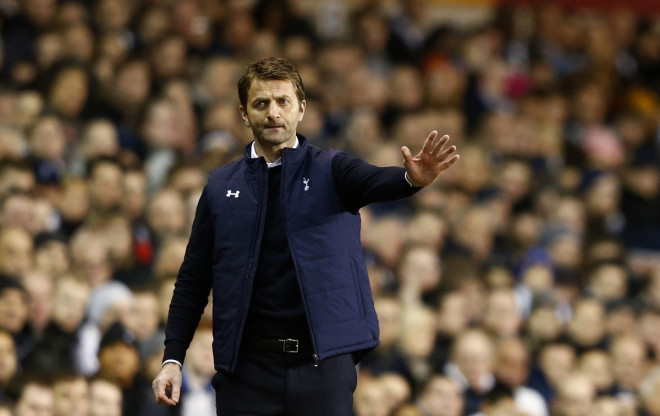 Tim Sherwood has accused Benfica manager Jorge Jesus of showing a lack of class following their 3-1 defeat at White Hart Lane on Thursday.
The Portuguese manager taunted Sherwood with a three finger gesture, showing him the score and waving goodbye, something which riled the Spurs manager.
This is Spurs' second consecutive defeat this week after their 4-0 drubbing at the hands of Chelsea in the league at Stamford Bridge last Sunday.
The result here has pretty much put an end to their hopes of making it to the next round in Europe and made Sherwood's position all the more precarious.
Tottenham now host arch rivals Arsenal at the Lane on Sunday where a loss will more or less end their hopes of qualifying for the top four this season.
Sherwood believes that the Portugese side have a good bunch of players but the attitude of their managers maligned the performance they put up in England.
"I thought his team were very good and showed a lot of class. It's just a shame... (their manager did not). In the first two minutes he was going over to the fourth official saying I was stepping in his box. Waving goodbye like that? It lacks class. Why would anyone do that? He's got a good side, of course he has, but not for me thank you. I have no intention of speaking to him," Sherwood said.
However, Jorge hit back by saying that he had no intention of insulting his counterpart and that the scuffle started owing to circumstances that were beyond his control.
"Maybe here in England the benches are too close together, compared to in Portugal. In Portugal we have more space and we can demonstrate ourselves in our own way. When at some stage I invaded Tim Sherwood's personal space, he told me to go to mine. He did the same to me. But it's okay, it all ended quite friendly," Jorge said after being accused by Sherwood.