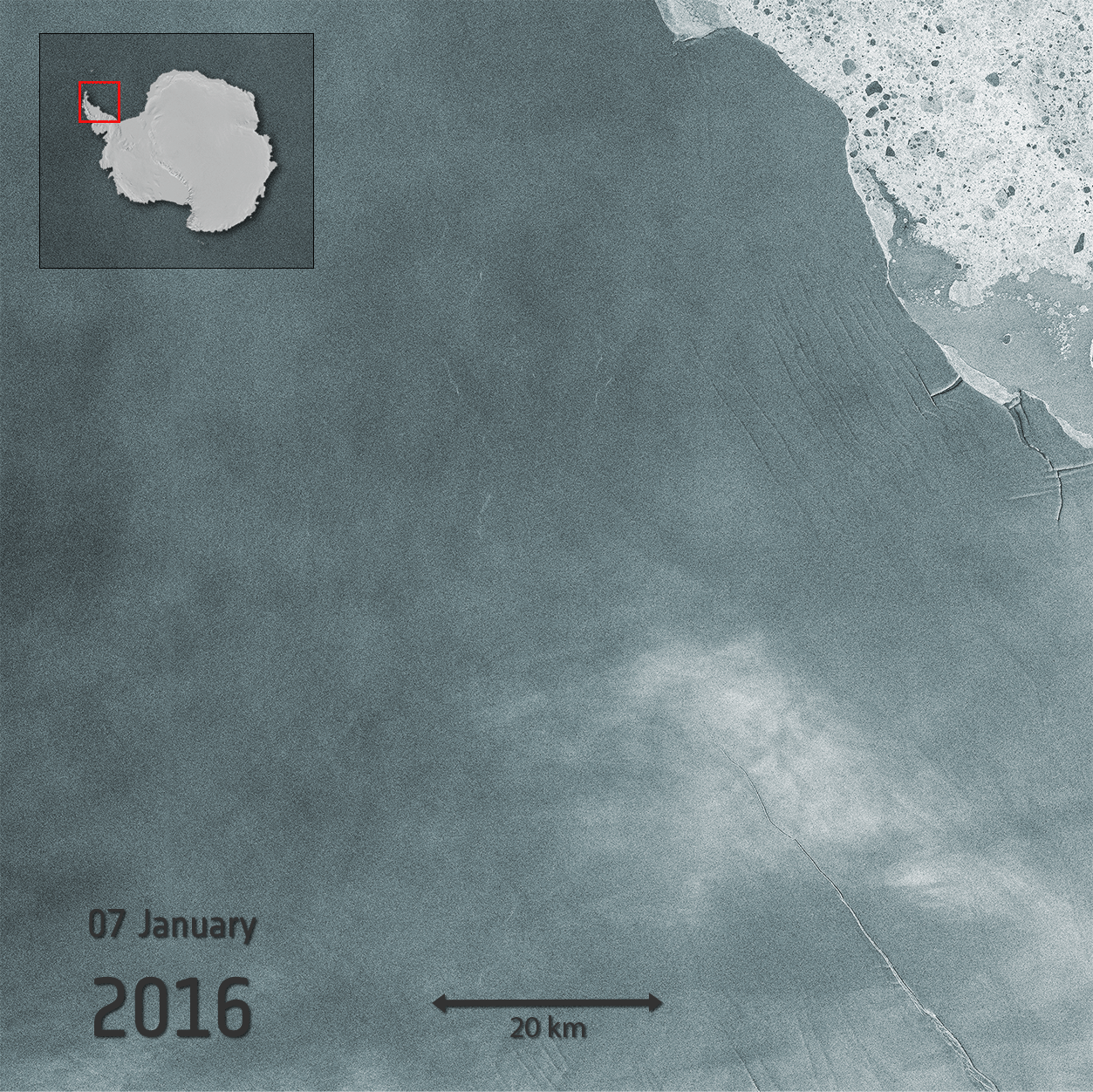 Time-lapse footage has shown a huge crack appearing in the Larsen C ice shelf. The ESA satellite images show how the fissure has grown some 60km (37 miles) since January 2016 – and experts are predicting it will break off as a massive iceberg in the next few months.
The Larsen C ice shelf has been monitored by scientists for a while. The crack first appeared several years ago, but in recent months it has been increasing in size at an unparalleled rate. When it finally breaks away, the iceberg will be 5,000km-long. It will also reduce the size of the ice shelf by up to 10%.
Images from the Copernicus Sentinel-1 satellites taken over the last year show how the fissure has grown. The satellites are used as they carry radar that can see in the dark – meaning they can continue to monitor Antarctica through winter, when there is no light for several months.
"The animation shows that the fissure has opened around 60km since January last year," a statement from the ESA said. "And, since the beginning of this January, it has split a further 20km, so that the 350m-thick shelf is held only by a thread. The crack now extends around 175km.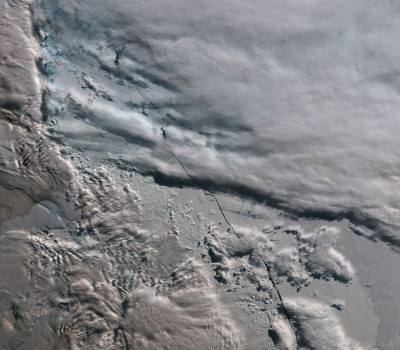 "When the ice shelf calves this iceberg it will be one of the largest ever recorded – but exactly how long this will take is difficult to predict. The neighbouring Larsen-A and Larsen-B ice shelves suffered a similar fate with dramatic calving events in 1995 and 2002, respectively. Should the entire Larsen C ice shelf disintegrate, it could raise sea levels by up to 10cm. This event will fundamentally change the landscape of the Antarctic Peninsula," scientists from Project Midas, which monitors the ice shelf, said earlier this year.