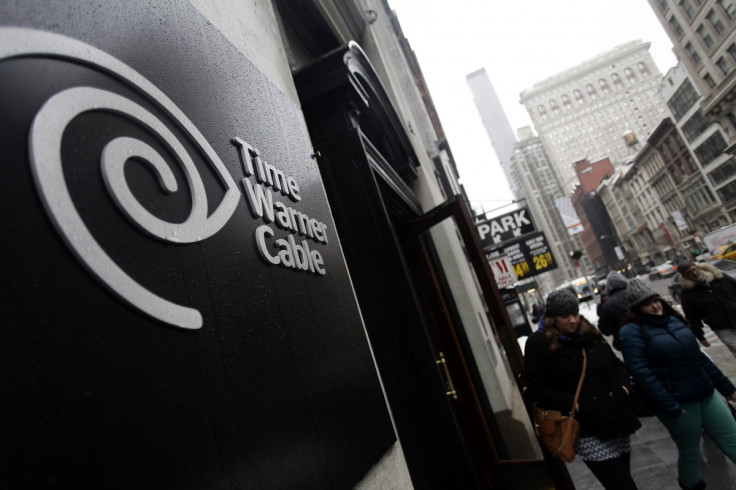 US cable operator Charter Communications is likely to offer more than $170 (£109, €153) per share for Time Warner Cable, as the companies continue their talks over a possible merger.
The Wall Street Journal, citing people familiar with the matter, reported that Charter is in talks with Time Warner Cable about a bid that is likely to be well above the $170 per share previously speculated by some analysts.
The newspaper noted that a bidding war for Time Warner Cable is shaping up, as Luxembourg-based telecom group Altice is separately in talks with the cable company. Altice's controlling shareholder, the French billionaire Patrick Drahi, met with Time Warner Cable CEO Rob Marcus to discuss a potential deal, WSJ added.
One or both of the suitors could decide the price is too high, or Time Warner Cable could ultimately decide to continue operating on its own, according to the newspaper.
Charter Communications has been working on a possible merger with Time Warner, after its merger proposal with Comcast failed in April due to competition concerns. The company offered about $132.50 per share, or $37.3bn, for Time Warner Cable in 2014, and the bid was countered by Comcast at $158.82 per share.
WSJ separately reported that Tom Wheeler, chairman of US Federal Communications Commission (FCC), called the CEOs of Time Warner Cable and Charter Communications and other cable executives to inform that the agency is not opposed to any and all cable deals.
The development would ease concerns in the US cable industry about regulatory hurdles for mergers and acquisitions.
Time Warner Cable's Marcus earlier expressed uncertainty about the regulatory climate for future cable deals, after the company's merger with Comcast fell apart.