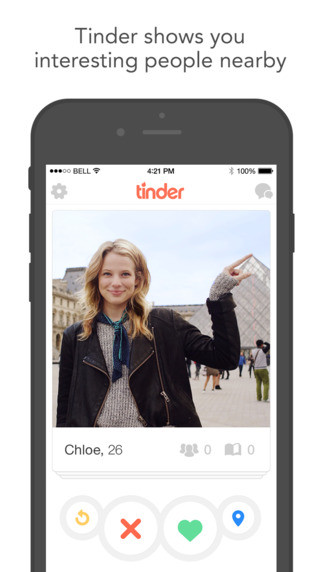 Have you ever been browsing and swiping through Tinder only to stumble upon a profile that seems like a perfect match for someone you know? Rather than taking a screenshot and firing it off to your friend, the popular dating app is now making your duties as mobile wingman or wingwoman a lot easier.
Tinder is testing a new experimental feature that will allow some users to play matchmaker and share a profile with a friend while looking for potential matches. However, not everyone will be able to see and use the new "share" icon.
"While swiping through potential matches, a small group of users may see the option to share a profile they come across," Tinder announced in a blog post on March 4. "Tapping the 'share' icon will allow you to send a temporary link via text to a friend, and give them the ability to swipe on the profile you shared."
Although you could theoretically copy the link and paste in anywhere else, the link is just a temporary one that will expire after five clicks or 72 hours, whichever comes first. If you do decide to swipe on a profile that has been shared with you by a friend, your profile may appear in their recommendations — if you line-up with your potential match's preferences, of course.
Whether you decide to use the new feature to play cupid, share weird profiles or gawk at super attractive people with your friends, the new feature is a smart way to increase possible connections and add a human touch to the Los Angeles-based company's largely data-driven approach to optimising romance.
If you don't want your profile to be shareable, you can always opt out by visiting Discovery settings.