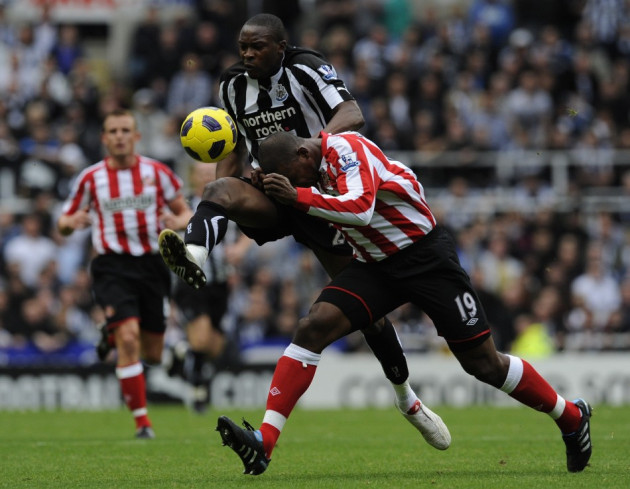 Sunderland defender Titus Bramble appeared in court Thursday charged with two counts of sexual assault and one of urinating in public.
Bramble, 30, pleaded not guilty to the two sexual assault charges and did not enter a plea on the other count following his arrest on 28 September.
He was also arrested on suspicion of possession of a Class A drug, but earlier this week police confirmed no further action would be taken on that allegation.
His case will be committed to Teesside Crown Court at his next appearance before magistrates on 5 January .
On Tuesday, Sunderland lifted Bramble's suspension and the defender returned to training this week ahead of the club's next match, at home to Fulham on Saturday, 19 November.
A club spokesman said: "Sunderland AFC has confirmed that following a full investigation, defender Titus Bramble has been fined and given the maximum sanction permitted for bringing the club's name into disrepute.
"The club can also confirm that the allegation of a drug related offence has been dropped and that he has tested negative for all banned substances, as he has done in all previous drug tests carried out throughout his career.
"Sunderland AFC is unable to comment further at present."
After being charged last month, Cleveland Police said in a statement: "A 30-year-old man from Wynyard has been charged by police with two counts of sexual assault and urinating in a public place and will appear at Teeside Magistrates' Court on 10 November.
"The man was arrested in the early hours of Wednesday 28 September on suspicion of sexual assault and possession of a Class A drug.
"He was re-arrested on suspicion of sexual assault on 14 October after a second allegation was made. He has been released with no further action on suspicion of possession of a Class A drug."