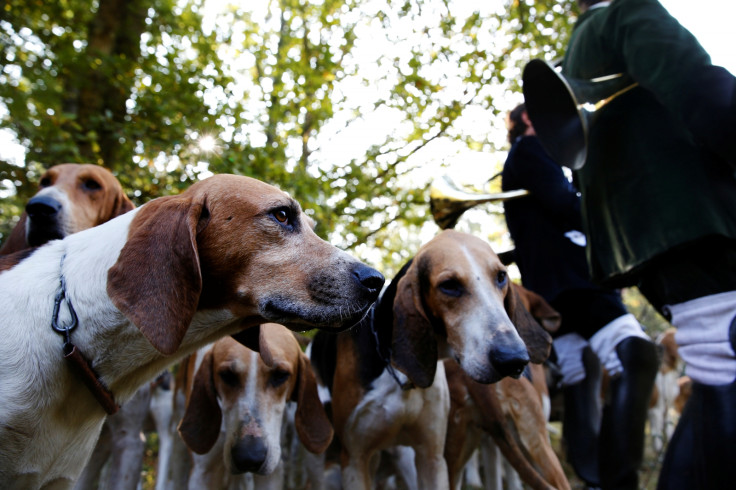 A two-year-old girl in Toxteth, Liverpool, suffered severe head and body injuries after she was attacked by a pack of dogs while playing in a garden on Sunday (7 May). She was airlifted to a nearby hospital, where her condition was said to be serious, but not life-threatening.
Police have arrested a 35-year-old man from Toxteth from whom they seized five dogs and five puppies. They are investigating how many dogs were involved in the "horrific attack" and what were the breeds.
The toddler was reportedly saved by her grandmother, who too suffered injuries. She was taken by air ambulance to the Royal Liverpool University Hospital where she was treated for minor injuries and later discharged. The incident took place at around 3.40pm BST.
"This was a horrific attack which has resulted in a two-year-old girl suffering extensive injuries to her head and body," Chief Inspector Dave Westby said.
"The investigation is in its early stages, but it is believed that the child was playing in the back garden of a relative's address with two other children, aged four and six years, when a number of dogs from a nearby house managed to get in to the garden.
"At this stage it is believed that the little girl was attacked by more than one dog, and officers are trying to establish how many dogs were involved," the officer said.
The officer added that the "little girl" was getting "the best possible care and treatment for her injuries at Alder Hey Children's Hospital".
The Daily Mail reported that the toddler is named locally as Ella, described as a "very smiley, adorable" girl.
In another dog attack incident in the recent past, a toddler in Chatham, south-east England was left fighting for life in hospital after she was mauled by a crazed dog. Police shot the canine and arrested two people in connection with the incident. The victim girl was thought to be around 18-months.
On 13 October 2016, a baby boy was killed and a toddler seriously injured in a dog attack in Colchester, Essex.