Sick gang threatened to set vicious dog on boy, 3, to 'bite his face off'
The boy's father, who picked him up and fled the scene, said: "It makes me wonder what society is coming to."
A gang of UK teenagers threatened to set a vicious dog loose on a three-year-old, taunting the boy's father that it would "bite his f***ing face off".
The incident took place in a residential part of Reading, a large town in the south of England, on Easter Monday.
Matthew Dixon claims he was walking with his son along Wensley Road when they came across a gang of six or seven youths, aged around 17 or 18, blocking an alley.
One of them, a female, had a "huge mastiff-type dog" pulling aggressively on its lead, Dixon told Get Reading.
He claims that one of the youths, with reference to his son, said: "Let the f***ing dog on him, see if you can get it to bite his f***ing face off!"
Another allegedly added: "Let's rip that f***ing Paw Patrol [a cartoon] top off that kid"
Dixon said that he immediately grabbed his son and backed away in the direction he had come from while the dog continued to pull towards them and the gang shouted abuse at them.
"This was a very intimidating situation, and clearly I was extremely concerned that someone would wilfully want to set a massive dog on a defenceless child," he said. "It makes me wonder what society is coming to."
Dixon said he wanted to warn others in the area about the gang. He said they were all black with the exception of the female with the dog, who was white.
A Thames Valley Police spokeswoman told Get Reading : "We received a call on Monday, April 17 at 3.54pm from a member of the public who reported he and his child had been threatened by a group of teens with a dog in Wensley Road.
"Officers attended the area and searched but were unable to find anyone matching the description. Anyone who did see anything should please call 101 and quote URN 827 17/4."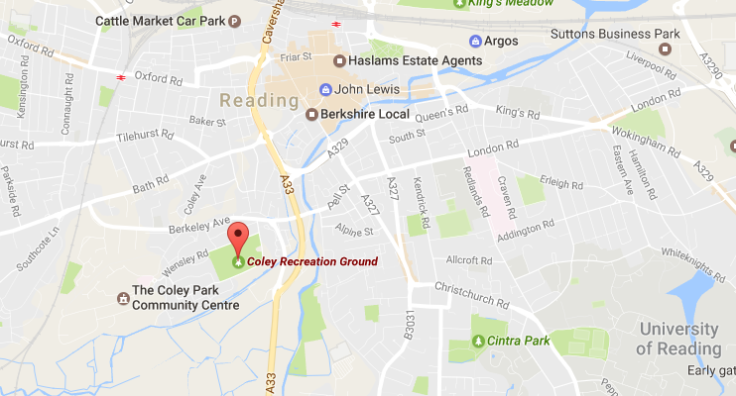 © Copyright IBTimes 2023. All rights reserved.