Any parent will know that having a baby and taking care of it - especially in those first few weeks - is about as unrelated to technology as you can get. It is pure, raw emotion that gets you through the sleepless nights, unending nappy changes, and piercing, heartbreaking cries.
However, the products you can buy when you have a baby are becoming smarter and connected - and if something can help you get just five minutes more sleep, then you will happily pay way too much for it.
I have recently been going through these first stages of raising a child and I have been getting to know some of the pieces of technology on the market which I though might help us.
---
BT Baby Monitor Pacifier
---
While a baby monitor is not necessarily a must-have from the off, you will need one at some point and as they are now more complicated to operate than a Jumbo Jet, it's best to get to grips with yours as soon as possible.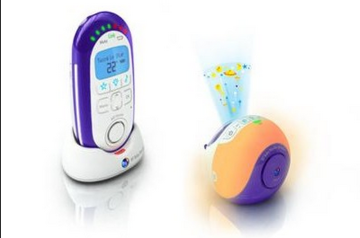 There are hundreds of baby monitors on the market, some with so many features they can seem more like fully-fledged desktop computers.
I decided I didn't want one with a video camera, as I would find myself checking it too often, so tested out the BT Baby Monitor Pacifier which offers two-way communication, music, a light show and night light.
Setting up the monitor was not exactly a breeze, with both units having to be active to get baby's part to work. However, once up and running, it worked a treat.
You have the ability to set granular filters on when you are alerted to noise in the other room, the range is decent (up to 50m), and with rechargeable batteries in the parent unit, you can carry it with you anywhere in the house.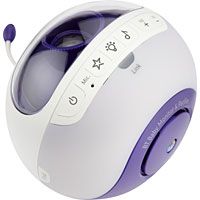 The light show is a nice idea, projecting colourful stars and shapes onto the ceiling, but this is obviously a feature more helpful for babies who can see past their nose - which mine can't. I also found the high ceilings in my flat meant it was difficult to position the unit properly.
There are inbuilt lullabies and classical tracks which will hopefully soothe your baby to sleep, but you can also plug in your phone or iPod if you want to start their musical education early.
Finally, there is also a temperature sensor in the unit, meaning it will alert you if things become too hot or too cold in your child's room.
The BT Baby Monitor Pacifier can be bought for around £55 online and while it's not the cheapest available, the range of features and rechargeable batteries means it is good value for money.
---
Dyson Hot + Cool Fan
---
This is not an item many will put on their list of things to get when having a baby, but it is a piece of tech which is genuinely useful.
Keeping your baby warm is one of the first things you are told is about as important as keeping them breathing. What they don't tell you so much is that keeping your baby cool is just as important, though in the UK's inclement climate that is not typically as urgent.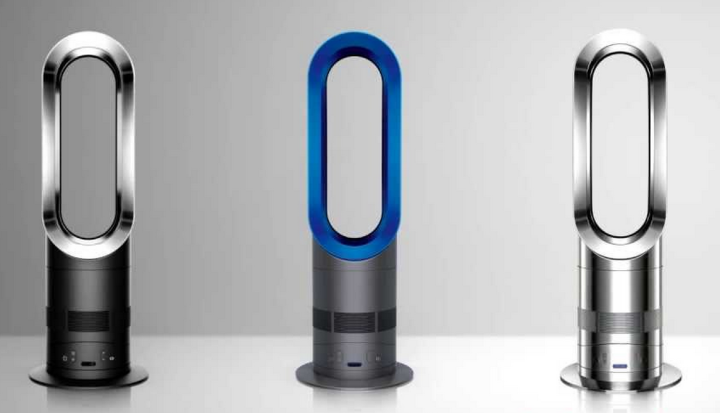 However, with the unseasonably warm summer and autumn we have been having, a device like the Dyson Hot + Cool is the perfect solution.
Dyson's blade-less heaters have been around for a few years now, but this incarnation is the first able churn out warm and cool air at the flick of a switch.
The Dyson AM05 uses the company's patented Air Multiplier technology to fill a room with hot or cold air faster than turning on the heating or opening a window.
As your baby is more vulnerable to temperature changes than an adult, the Dyson fan is great at creating hot or cold air just where you need it - and in a hurry.
An added benefit is the ability to control it via a remote, and the while the motor on the fan is not what you would call loud, its low hum is also great at relaxing some babies - well, mine at least.
However, at over £300 this is a luxury item for most parents.
---
Apps, apps, and more apps
---
While hardware can be great, I have found that more than anything else, my smartphone apps have been a lifesaver.
From contraction countdown apps - like Contraction Timer - to the Uber taxi service for the scary moments when your wife goes into labour, and WhatsApp, Twitter, and Facebook to tell the world of your new arrival.
When you get the new family member home, there are some apps essential to help baby sleep or calm down.
The most important one is an app which plays soothing sounds to the baby, such as a sound that mimics the womb, or the hairdryer and vacuum cleaner, noise which babies find endlessly fascinating.
We used Sound Sleepr, but there are dozens available on all platforms that allow you to set a timer and volume so that you don't end up playing the sounds all night.
Another great app to have on hand is YouTube, as videos such as Baby White Noise and Visual Simulation (above) are great to help calm babies down, and even at a very young age they can make out the black and white images.
As I said at the beginning, raising a baby is all about emotion, but if you can make your life 5% easier then there are some technologies out there to help you. This is just the tip of the iceberg when it comes to smart technology which is out there claiming to help parents.
From connected baby-grows to smart weighing scales and self-driving buggies (I may have made the last one up but just wait a couple of years...) there is a gadget for you, but at the end of the day, if it means you have to charge one more thing, or replace batteries on another product, it could end up making your life more difficult, not easier.