Apple SIM: How Does it Work and is it the End of SIM Cards?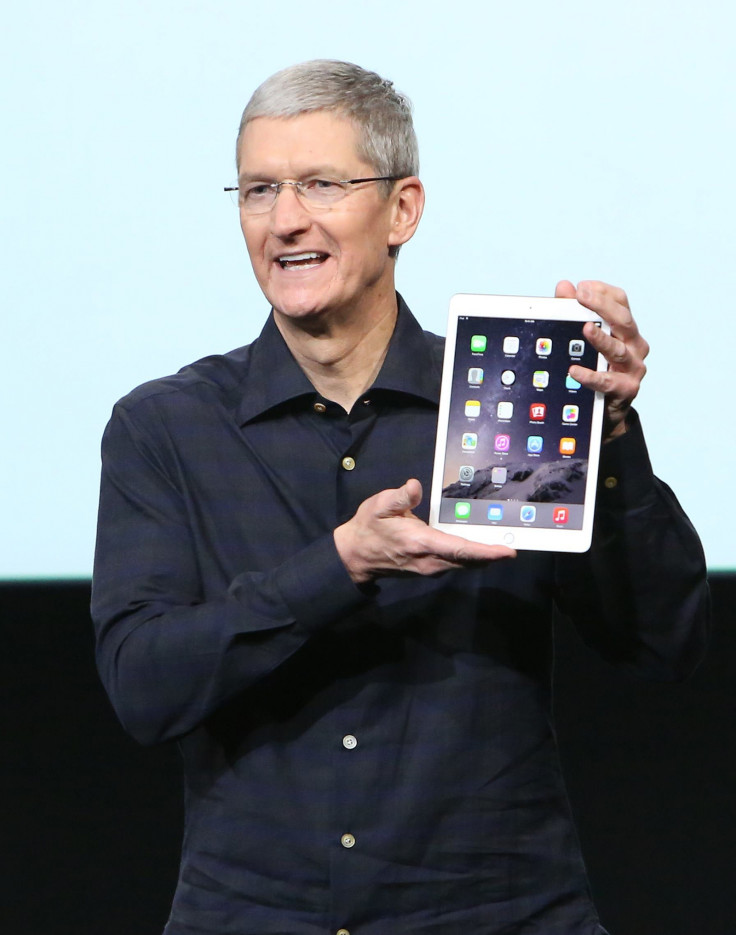 For some, Apple's iPad event last week was a bit of a damp squib. A lot of it rehashed old news regarding iOS 8 and Mac OS X Yosemite, while the details of the new iPad Air 2 and iPad mini 3 were widely leaked ahead of launch.
Indeed one of the most interesting moves by Apple was not even mentioned once on stage in Cupertino.
Apple, for the first time, is shipping iPads with SIM cards pre-installed and allowing customers to quickly switch between networks to get the best deal possible.
Maybe because of the lack of detail given by Apple, in the days since the announcement, there has been a lot of confusion among the media and consumers about just what this means and how the Apple SIM will work.
Here we attempt to given a clear and simple break down of what the Apple SIM is, how it works, and whether or not it means the end of the SIM card as we know it.
What is Apple SIM?
If you are among the millions who will purchase one of the 4G versions of the new iPad Air 2 or iPad mini 3 tablets from Apple in the next few months, and you live in the US or UK, then when you switch the tablet on for the first time, you will find a nano-SIM card already installed in the SIM card slot.
It is not hardwired or embedded as many have reported. It is just a regular SIM card, but from Apple rather than your choice of mobile phone network.
How does Apple SIM work?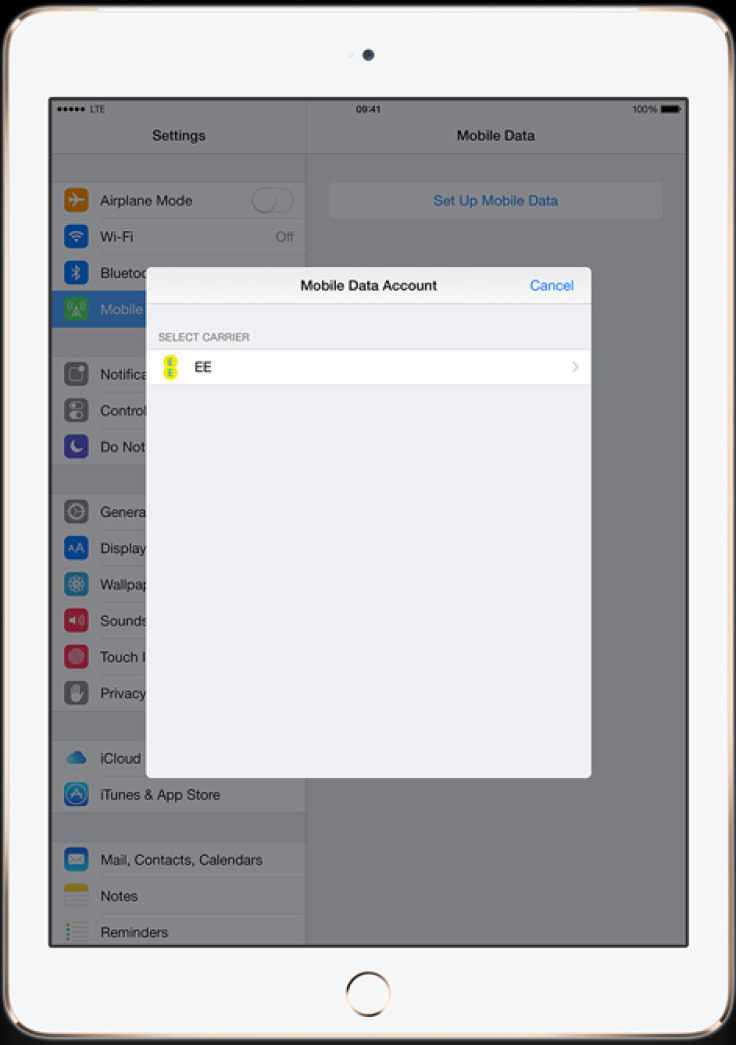 iPad Air 2 carrier select screen
Apple
Again, this is relatively straight-forward. What Apple envisions with its SIM is that users will be able to quickly and easily switch between different carriers to take advantage of the best short-term deals available at any given time - without having to go through the hassle of getting a new SIM card.
Obviously, if you have signed up to a two-year contract you won't be switching deals that often, but if you are on a pay-as-you-go deal, then this could be a real money-saver - not to mention time-saver.
Which networks work with Apple SIM?
At the moment, this is the biggest stumbling block for Apple. In the US, the situation is not too bad, with T-Mobile, AT&T and Sprint signed up, but in the UK, only EE is on board at launch, meaning there will be no switching until O2, Vodafone or someone else signs up.
Clearly Apple will be hoping that all carriers sign up, meaning that customers don't even have to think about having to visit a store or order a SIM online.
What about using Apple SIM abroad?
This is one of the big selling points highlighted by Apple on its website. If you are travelling from the UK to the US (or vice versa) you again won't have to worry about getting a local SIM card or paying huge premiums for data roaming. You can simply fire up your iPad and directly sign-up to the local carrier offering the best deal.
As CSS analyst Ben Woods points out, it may even help when travelling within the UK:
"If you go somewhere and find your network has poor coverage or no 4G, you can just switch operators, making it ideal for a business trip or a weekend away. The easiest way to think of this is as a simple alternative to paid-for Wi-Fi. Rather than paying an exorbitant fee to access the hotel Wi-Fi network, you can just sign up to the cellular service, and arguably with less hassle."
Why the confusion?
A lot of the problem stems from multiple media reports which initially suggested the Apple SIM was a bigger step forward than it actually is. Many reported the Apple SIM was what is known as a soft SIM, but as CSS analyst Ben Woods succinctly points out:
"It's not a virtual SIM, it's not an embedded non-removable SIM, it's just a standard SIM. The clever part is that this SIM can be associated with multiple operators — and probably more in the coming weeks and months."
What is a soft SIM?
A soft SIM describes a system where you no longer need a replaceable SIM card to slot into your device. It is a system which has been talked about for a number of years with Apple among the main companies reported to be working on transitioning to this system (which has added to the confusion). However we are still years away from such a system becoming implemented on smartphones with the only uses implemented so far being in machine-to-machine (M2M) communications.

Is Apple going to introduce soft SIMs for iPhones/iPads?
Possibly. The introduction of the Apple SIM is likely testing the water and gauging consumer reaction to essentially being told which carriers to choose from.
Apple knows that introducing such a system with the iPhone would have likely caused too much backlash, but considering the number of people who buy the cellular version of the iPad is limited, it is a good way of introducing the concept.
The introduction of a virtual or soft SIM is not going to happen any time soon according to Woods:
"The Apple SIM might be a small step in that direction but full soft SIMs are a very long way from where we are today. The technical and commercial complexity of a full voice and data subscription is very, very different from a data-only SIM in a tablet. Let's not forget that operators will do absolutely everything in their power to resist it. "
What does Apple SIM mean for operators?
Apple knows it wields huge power within the smartphone and tablet markets and this is the only reason carriers have agreed to hand over power to the iPad maker.
The number of tablet owners who have a dedicated SIM card and accompanying data plan for their devices is a tiny proportion of tablets sold.
Therefore both operators and manufacturers know that to drive this adoption rate higher, they need to change how the system works.
Woods says the Apple SIM solution could be the answer by taking a lot of the pain out of the process:
"Most people just don't want the hassle or expense of signing up to a contract to get a second SIM for their tablet. The Apple SIM takes the pain out of the decision. The SIM's already there and if you want to light it up, you just follow the on-screen instructions and get connected."
© Copyright IBTimes 2023. All rights reserved.