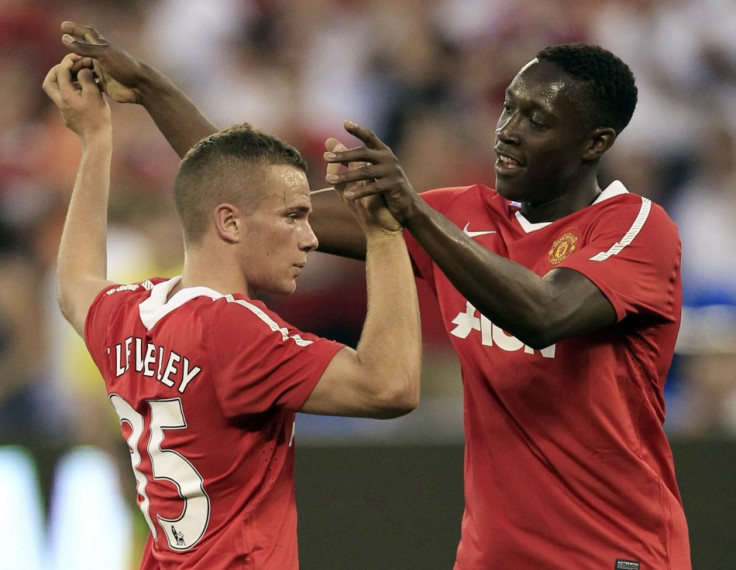 Manchester United Academy director Brian McClair believes the recent strides made by Danny Welbeck and Tom Cleverley epitomises the club's ethos of cultivating young talent.
The two aforementioned Old Trafford youngsters have both made an immediate and eye-catching impact on Manchester United's first team this season yet McClair suggests their development has been a gradual one, carefully nurtured with patience.
Cleverley is currently side-lined with an ankle injury and such is the 22-year-old's obvious pedigree and scintillating start to the season, Manchester United have patently missed his creativity. Welbeck is likely to start Wednesday night's Champions League encounter against Basel in another sign of their increasing importance to Sir Alex Ferguson's side.
McClair believes the club are fortunate in that they have a manager who is willing to give young players the opportunity to stake a claim in the Manchester United first team, but he also believes Sir Alex Ferguson has built the youth academy on a culture of patience.
The former Manchester United striker suggests the club's tentative approach has certainly worked in regards to the duo previously mentioned, because their respective talents took time to cultivate and shape.
"I suppose we are in an advantageous position here where we have a culture that we are prepared to wait," The Manchester United hero told the BBC.
"We have kids that have become adults within the club like Danny Welbeck.
"He first came through the doors when he was seven years of age and he's now 21, so that's a 14-year plan and even then he's got a long way to go in terms of establishing himself.
"Then there is Tom Cleverley. At 16 we didn't offer him a job and we told him to stay at school and come in as much as he could.
"We've had the benefit of being patient about that situation."
Manchester United crashed out of the Carling Cup last week following a humbling defeat to Crystal Palace at Old Trafford. A number of the clubs young players like Ravel Morrison, Ben Amos, Ezekiel Fryers and Paul Pogba featured and whil McClair admits the result was a setback, he intimated there would be no kneejerk reaction.
"Of course we were disappointed, nothing changes. I've had games when that sort of thing has happened when I played. You just have to accept it and learn from it." The Manchester United Academy director said.