Tom Cruise is said to be in early negotiations to star in a reboot of The Mummy, as part of Universal Pictures' series of Avengers-style tie-in monster movies, according to Variety. While the Mission: Impossible star is not being brought aboard to produce, he reportedly will have some involvement in the film's development.
The project is being written by Prometheus scribe Jon Spaihts and will be released in March 2017. Star Trek's Alex Kurtzman will direct, with Sean Daniel and Chris Morgan producing.
Not much is known yet about the plot of the new instalment. The only thing that has been revealed is that it will be set in modern day – unlike the previous trilogy, which took place in the 1920s, '30s and '40s, respectively. An unconfirmed synopsis on IMDb says of the reboot: "The story follows Navy Seal Tyler Colt and his mission in the Iraqi desert to find a group of terrorists hiding out in a bunker.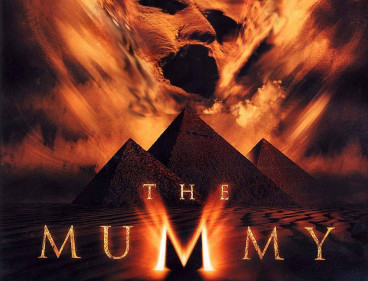 "To his and his team's surprise, the terrorists within the bunker turn out be nothing more than some grave robbers who have all magically died. Upon entering the bunker Tyler and his team also succumb to some mystical forces out of their control.
"They soon realise the bunker they have infiltrated is actually a centuries old tomb. Mayhem erupts as all the Navy Seal members start turning on one another and are captivated by the forces within the tomb. Tyler is the only one to make it all the way deep within the tomb alive to find a black iron sarcophagus. It's marked with Egyptian symbols like the Ankh and Eye of Horus.
"Here Tyler is entreated by the forces to open the sarcophagus and release what is inside. But after placing his hand on the sarcophagus, he is immediately stabbed in the palm with a star shaped symbol. From then on Tyler's mind is cursed with visions of Ashirtniple King of Assyria... The Mummy."
The Mummy trilogy starring Brendan Fraser and Rachel Weisz – The Mummy (1999), The Mummy Returns (2001) and The Mummy: Tomb of the Dragon Emperor (2008) – is undoubtedly the best-known series of films when it comes to the story of Imhotep, an ancient Egyptian priest who is accidentally resurrected and brings with him from the afterlife a powerful, malevolent curse that heroic archaeologists have to try and thwart. But these are not the only movies to be based on the mummy mythology.
But between 1932 and 1955, Universal released six films based on the same plot, each starring iconic horror actors such as Boris Karloff (Frankenstein) and Lon Chaney, Jr (The Wolf Man). And Hammer Horror produced four movies with very similar storylines between 1959 and 1971. There has also been the spin-off Scorpion King films, two comic book adaptations, three video games, an animated television series, and a rollercoaster ride.
For more entertainment news follow A-List on Twitter @Alistinsider