A bitter dispute between the Church of Scientology and villagers in West Sussex has broken out over a car park that was built over an area of outstanding natural beauty without planning permission.
A retrospective application was submitted in June 2016 but locals fear that the council's impartiality may be undermined by close ties between the church and several East Grinstead councillors, including the mayor.
Residents of St Hill Green, a hamlet in West Sussex are aghast at the unauthorised construction of a coach and minibus park erected by their neighbours, the UK headquarters of the Church of Scientology.
They claim that animal habitats have been destroyed and 22 trees cut down to make way for the development. They have also complained of increased noise and light pollution, according to The Guardian.
A post-facto planning application goes before East Grinstead's planning committee on 23 January but locals are concerned because a number of councillors have received gifts and hospitality from the church. In addition, Mayor Bob Mainstone once taught the church's leader David Miscavigewhen Miscavige lived locally as a teenager.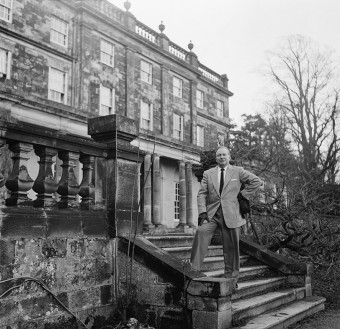 Resident Gail O'Reilly, said: "Why would the church of Scientology assume that they will be granted this application? Were they given a nod and a wink that it would be OK?"
Both the council and the church have denied that the committee's decision will be affected by any pre-existing relationships between the two bodies. Mainstone told The Guardian: "The [planning] decision is made by those who don't have an interest. Those who do have an interest remove themselves from the room and don't hear the application."
The Church of Scientology have explained the decision to build the car park without planning permission as an "administrative mistake".
The religion was founded by L Ron Hubbard in 1954. The organisation is cloaked in secrecy but has gained notoriety for a number of celebrity adherents including Tom Cruise. Current leader Miscavige's parents moved to St Hill Green in the 1970s to be near what was at the time the church's global headquarters. Miscavige now resides in California at the church's contemporary headquarters.