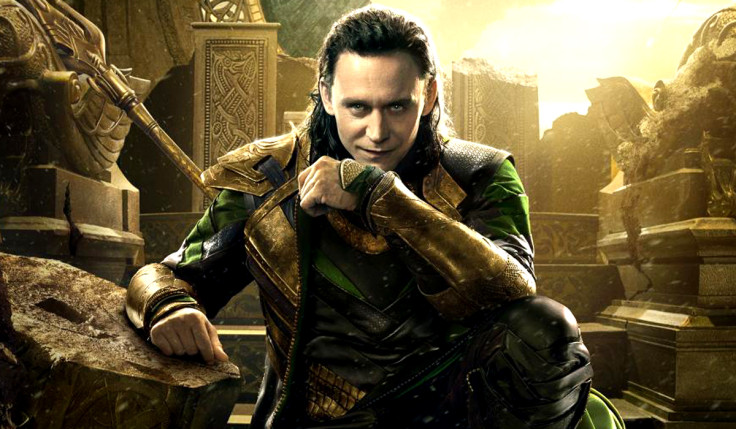 It's been a while since Marvel fans saw the beloved villain Loki on the big screen. After his big tease in Thor 2 where he was seen on the throne of Asgard impersonating Odin, fans have been wondering what the God of Mischief will pull next.
In an interview with Daily Beast, actor Tom Hiddleston hinted at the possibility of Thor 3 being his last film as Loki, putting a big question mark on the fate of his character in the Marvel Cinematic Universe.
"Thor 3 will be cool because I've not done it for four years," he explained. "I love working with Chris [Hemsworth]. This will be my last time out of the gate." When asked if that meant he might not return when The Avengers take on Thanos in Infinity War, Hiddleston replied: "I don't know! Honestly, I don't know. They [Marvel] haven't got their ducks in a row yet. They make it up as they go along."
The actor also put forth his views on the upcoming Captain America: Civil War — joking that the heroes fighting each other would be "entertaining" for Loki.
"I really enjoy watching it progress in a way," Hiddleston said of Captain America 3: Civil War, during his recent Happy Sad Confused podcast interview. "I saw the trailer for Civil War, and I was like 'Wow'... it has come to this.' I feel like if Loki was in Civil War, he'd be sitting on the rooftops somewhere going, 'How marvelous... the children are fighting.' I'm excited to see it." (via ComicBookMovie)
In a separate interview with Yahoo, when asked who the Marvel villain would side with if given a chance, he replied: "He's clearly on Team Loki. They were all fairly unkind to him in The Avengers, so I'm not sure he'd be taking sides. [He'd think] 'Ah! This is entertaining."
Hiddleston will be seen as Loki in Thor: Ragnarok which is slated to release on 3 November 2017.