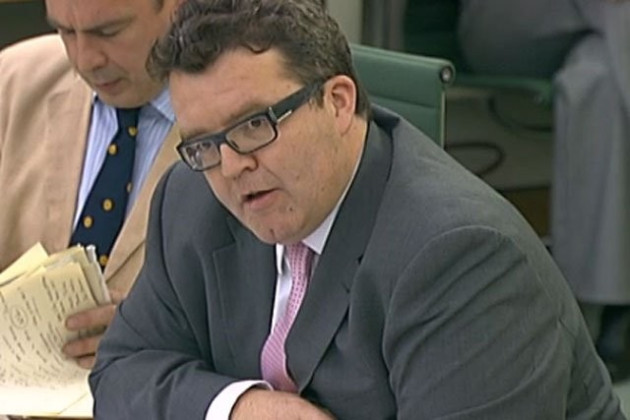 Labour's election chief and scourge of Rupert Murdoch, Tom Watson, has quit his post after becoming embroiled in accusations that the Unite union was installing its chosen candidates in safe Labour seats.
Watson, the MP for West Bromwich East and Labour's deputy chairman, said it was better for party unity that he resigned, following claims that his allies in Unite had tried to rig Labour's choice of candidate for the Commons seat of Falkirk.
In his letter of resingation to Labour leader Ed Milband, Watson said he no longer believed he was "useful" to the party.
The row over Falkirk broke out with accusations that Unite, Labour's biggest donor, had tried to hijack the selection process and install its own candidate in the seat, which was vacated when Eric Joyce was thrown out of the party over repeated drunken brawls. Watson's office manager Karie Murphy was thought to be the union's preferred candidate.
In his letter, Watson alluded to a whispering campaign in the shadow cabinet and accused Blairites of plotting against him. He denied he was quitting because of "unattributed shadow cabinet briefings around the mess in Falkirk, though they don't help".
He added: "There are some who have not forgiven me for resigning in 2006. I fully accept the consequences of that decision and genuinely hope my departure allows the party to move on."
Watson previously quit as defence minister in 2006 when as an ally of Gordon Brown, his resignation forced Tony Blair to stand down as prime minister.
In his letter, he disclosed that he had offered Miliband his resignation on Tuesday, but had been asked to reconsider.
"I've thought about it and still feel it is better for you and the future unity of the party that I go now," he replied.
"I said that I'd stay with you as general election co-ordinator within the shadow cabinet as long as I was useful. I think it would be a good idea for you, and me, if I stood down from the role now."
Buddha-like Miliband

Watson called on Labour to publish its internal inquiry into the "mess" at Falkirk in full.
"The report should be published - in full - and the whole truth told as soon as possible so that the record can be made clear," he wrote.
In an attempt to prevent his resignation being interpreted as an attack on Miliband, he wrote to the party leader: "Having resigned a couple of times before, I know how puckish lobby hacks might choose to misconstrue the departure.
"So to make it harder for them let me say this: I'm proud of your Buddha-like qualities of patience, deep thought, compassion and resolve. I just don't think you need me in the shadow cabinet any more.
"You have it in you to be an outstanding Labour prime minister."
Watson once shared a flat with Len McCluskey, the general secretary of Unite and the two remain friends. Unite has given Labour more than £7m since the 2010 election.
Watson was a key figure in the campaign to expose phone hacking by the Murdoch-owned newspapers, and famously accused James Murdoch of heading a Mafia-like organisation.