Tony Abbott calls for enhanced regional cooperation to curb global ambitions of Isis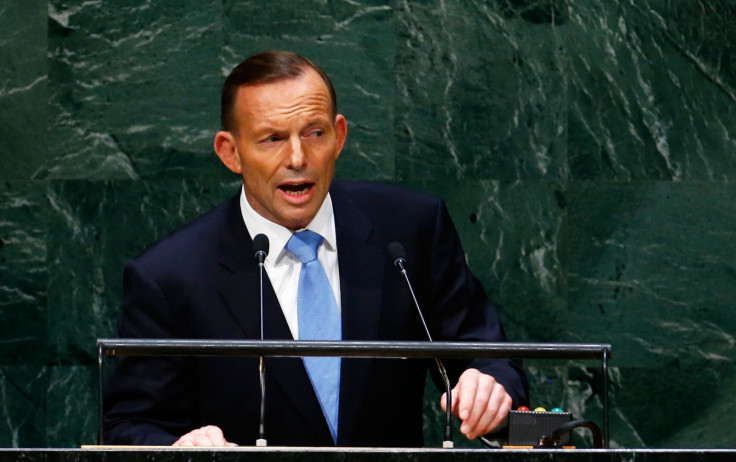 Australian Prime Minister Tony Abbott has called for stepping up regional cooperation to tackle the global ambitions of Islamic State (Isis).
Inaugurating the Regional Summit to Counter Violent Extremism in Sydney, the Australian premier has also hinted at expanding his country's role in the anti-IS offensive in Iraq and Syria.
Delegates comprising government officials and civil society activists from more than 25 countries are participating in the two-day summit.
Besides the ministers from Malaysia, Singapore, New Zealand, and Japan, representatives from tech-giants like Google, Facebook, and Twitter are also attending the conference.
"You can't negotiate with an entity like this, you can only fight it. This is not terrorism for a local grievance; this is terrorism with global ambitions," he said of IS.
The Australian prime minister went on: "We need idealistic young people to appreciate that joining this death cult (IS) is an utterly misguided and wrong-headed way to express their desire to sacrifice."
"How this is best done is, of course, the work of this conference."
About 15,000 foreign fighters are estimated to have travelled to the conflict zones in Iraq and Syria to join the various ranks of IS. At least 100 Australians are thought to be among the foreign Islamists.
Domestically, Australia has also tightened the screws on jihadist groups' influence by coming up with a string of security measures.
He said: "We are talking with our friends and partners about how the air strikes might be more effective and how the Iraqi forces might be better helped. American leadership is indispensible here, as in all the world's trouble spots."
Abbott's remarks have come just after the US approved the deployment of 450 additional military personnel to train and advice Iraqi forces alongside setting up a new military base in the besieged Anbar province.
© Copyright IBTimes 2023. All rights reserved.