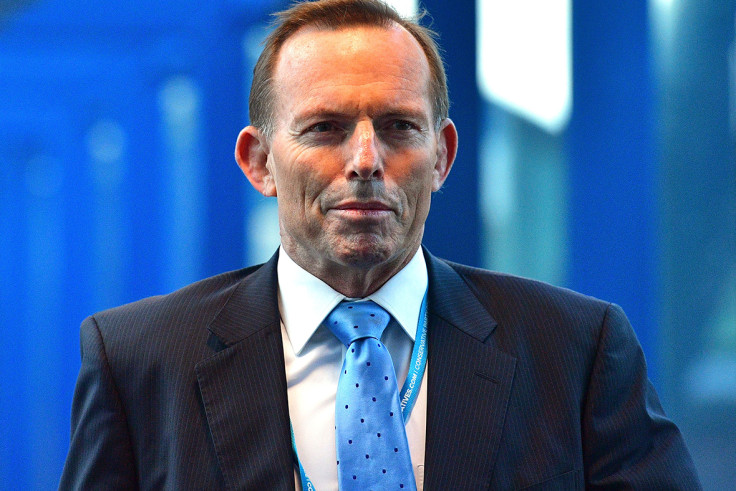 Tony Abbott has called for the Australian government to stop providing aid to the Palestinian Authority which provides refugees with health, sanitation education and other basic services. In a wide-ranging opinion piece published in the Spectator Magazine on 2 January, the former prime minister said the annual $40m (£32m) aid "keeps paying pensions to terrorists and their families".
Australia provides the yearly amount via United Nations agencies and some charity organisations but last year the Department of Foreign Affairs and Trade blocked aid to World Vision's work in the region following allegations that the charity's head in Gaza was using the money to bank the militant group Hamas.
Echoing Donald Trump's opinion that the US embassy should be moved to Jerusalem, Abbott said the Australian government should also show its "unswerving support for Israel" by relocating its own embassy from Tel Aviv to the Israeli capital.
"Another way for Australia to demonstrate its unswerving support for Israel, as the Middle East's only liberal, pluralist democracy, might be to join any move by the Trump administration to move its embassy to Jerusalem," he opined.
Responding to the op-ed, acting opposition leader Chris Bowen said it was vital for Australia to provide assistance to Gaza and the West Bank in order to counter extremism and promote peace in the Middle East.
"Mr Abbott is clearly using this as yet another issue to undermine Malcolm Turnbull and continue his campaign to regain the leadership by appealing to the hardliners in the Liberal Party," Bowen said.
Ending his piece on a different subject, Abbott spoke about his recent visit to Jerusalem for the Australia-Israel-UK Dialogue during which Professor Nir Shaviv of the Hebrew University of Jerusalem "methodically debunked the climate change theories peddled by the UN Panel".
"If he's right, and carbon dioxide makes much less difference than is supposed, countries like ours have been inflicting pointless economic pain upon themselves. Sadly, none of Australia's Labour MPs turned up to hear him," he wrote.