The UK's one-time left-wing firebrand Tony Benn has opened up on how he feels about his declining health and eventual death.
Benn, now aged 88, was one of the most distinctive political performers of the 20<sup>th century, rarely seen without his trademark pipe on the public stage.
The veteran politician carved out a reputation as a committed socialist on Labour benches, rejecting the hereditary title of Viscount Stansgate in order to stay in the House of Commons and out of the House of Lords.
But today he lives in sheltered housing in west London following a stroke which saw him confined to hospital for a year.
He told the Mirror how he has come to terms with his fading powers, saying he has moved from participating in public life to advising the new generation.
"No, I'm not frightened about death. I don't know why but I just feel that at a certain moment your switch is switched off and that's it. And you can't do anything about it.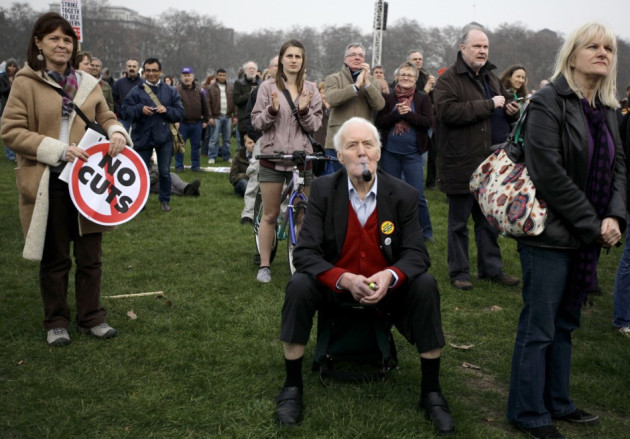 "I think experiencing my wife's life and then death has encouraged me to feel like this."
Benn's wife Caroline died of cancer 13 years ago after 50 years of marriage. He proposed to her nine days after they met, in 1948.
"Age does take it out of you and I haven't the energy I had before," he said. "Sometimes I have breakfast and sit in this chair and I wake up and it is lunchtime. In the past the idea of sleeping through a morning would have horrified me but you have to accept the limitations that old age imposes on you.
"The exhaustion of old age is something people who are younger don't fully appreciate," he said.
"But it doesn't make me angry or sad. You have to accept it, knowing that you have had the benefit of seeing a lot of things that younger people haven't seen. And you can still spend time thinking and ­preparing arguments that might help people in the future.
"There are things that you can't do and so you have to make the most of the opportunities that do exist. And it is about continuing to work and fight for what you believe can help people in the future."