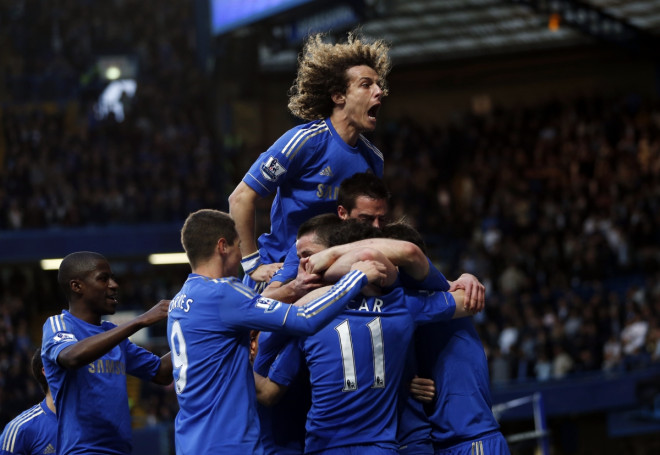 Tony Cascarino believes Chelsea possess enough firepower to win the Premier League title this season.
The former striker insists that the west London club's success in the league will be determined based on the outcome of their clash against fellow contenders Liverpool at Anfield on 27 April. Cascarino also states that Chelsea have a considerably easier run-in till the end of the campaign when compared to Brendan Rodgers' side.
Apart from Jose Mourinho's side, the Reds also have to face Manchester City at home this month. Chelsea's fixtures till the end of the campaign include visits to bottom-half teams Swansea City and Cardiff City, while matches against Stoke City, Sunderland and Norwich City will take place at Stamford Bridge.
"Chelsea have still got more than enough to win the Premier League title. They have got an amazing run-in. They have got three home games you can easily see them winning," Cascarino told talkSPORT.
"Their season relies on one game in the league, what they can get out of the game at Anfield. Apart from Liverpool, Chelsea's run-in is more than doable. OK, they are away to Swansea and face Cardiff in the last game of the season but Chelsea can win them," the 51-year-old added.
Chelsea were displaced from the top of the league table by Liverpool following last weekend's matches. The Reds took advantage of the west London club's 1-0 defeat against Crystal Palace at Selhurst Park on Saturday by registering a 4-0 victory against Tottenham Hotspur on Sunday.
After 32 matches, Liverpool are first in the table with 71 points while Chelsea lie second with 69 points.
While Cascarino backs Chelsea to win the league, Steve Nicol believes Liverpool's quest to finish first is dependent on the result of their clash at home against City. Despite being third in the table having 67 points, Manuel Pellegrini's side have an advantage as they possess two more games in hand.
"I think the key is Manchester City at home. If they beat Manchester City at home, then they will win it. That game is huge. It is going to be the deciding game," Nicol explained.
"The way the [Liverpool] team's playing is an absolute delight to watch. Liverpool's consistency, the way they have been playing, has been better than Manchester City. This Liverpool side has been as good a side to watch as I can remember," he concluded.