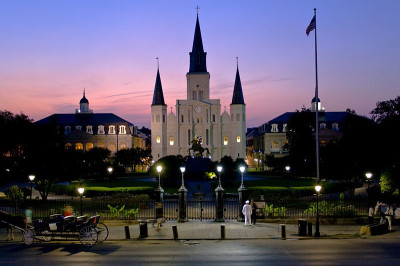 Financial news provider 24/7 Wall St. has released a list of the ten largest American cities with fastest growing populations, based on analysis of newly released US Census Bureau data. According to the data, Texas has three cities where population has been growing at the fastest rates, while most cities showing the biggest increases - from April 2010 to July 2011 - lie in the southeastern part of the country.
The cities that experienced fastest population growth also registered increases in the employment rate, according to the journal's analysis.
"While unemployment varied in these cities, the number of people employed in these regions increased across the board. Between 2010 and 2011, the number of people employed in nonfarm jobs increased in the U.S. by 1.4%. In the majority of the metropolitan divisions in which these cities are located, employment increased by at least that much," the journal explained in its report.
The increase in the number of people employed also affected the GDP growth of the cities. For instance, Charlotte and Austin, which are among the top 10, had the second and third-highest GDP growth rate in the US, between 2009 and 2010, according to the Bureau of Economic Analysis data.
The growing population also influenced housing prices in these cities. Home prices fell in the top ten cities, as demand for housing soared. Austin and Plano were exceptions - home prices actually increased. Among the remaining eight cities, Washington DC did not see a significant decline in the home pricing.
"While home prices fell in most major U.S. cities between the end of 2010 and the end of 2011, Washington's declined just 0.7%, one of the smallest drops in the country during that time," the journal reported, citing data provided by Fiserv.
Check out the slideshow to know the ten US cities with fastest growing population; the percentage of increase in their population in the given period; the average annual unemployment rate and the increase in jobs...