It's A Wonderful Life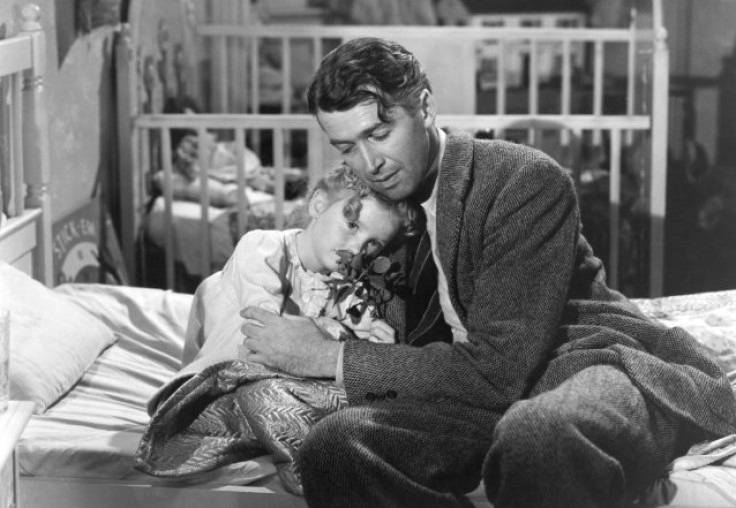 It's A Wonderful Life tells the story of George Bailey, a man who has spent his entire life giving himself to the people of his Bedford Falls. He has always wanted to travel, but has never done so to keep the town from being taken over by rich skinflint Mr. Potter, who would do so if he left. But one Christmas eve, Uncle Billy loses $8,000 owned by the business, while intending to deposit it in the bank. Potter stumbles across the misplaced money and hides it. George realises that he will be held responsible and sent to prison, subsequently causing the company to collapse and allowing Potter to take over the town.
Thinking of his family, and how they might be better off with him dead, he contemplates suicide. But the prayers of his loved ones result in an angel visiting him, with the promise of earning his wings. A little like A Christmas Carol, the angel then shows Bailey what things would have been like if he had never been born. In a nightmarish vision in which the Potter-controlled town is mired in sex and sin, those Bailey loves are either dead, ruined, or miserable. He realises that he has touched many people in a positive way and that his life has truly been a wonderful one.
Watch this if you enjoyed: The Wizard Of Oz, A Christmas Story, Love Actually, You Can't Take It With You, The African Queen, Christmas In Connecticut.
Available on Netflix UK.
Scrooged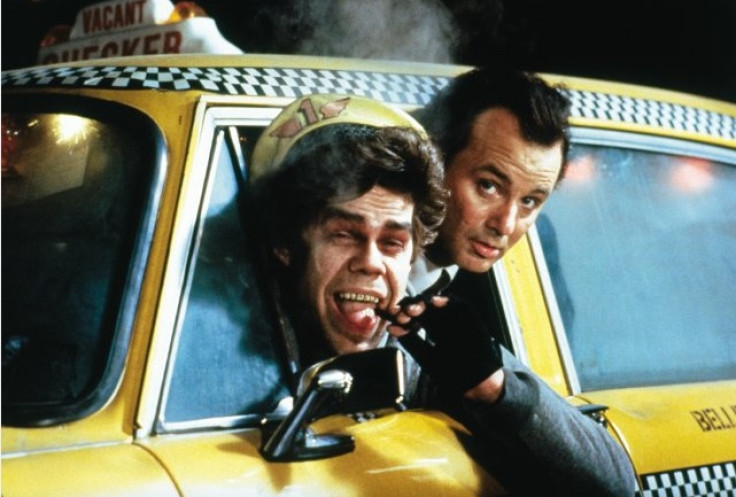 In this slightly alternative take on the tale of A Christmas Carol and Ebenezer Scrooge, Bill Murray plays Frank Cross, a selfish and cynical television executive, who is actually planning a live adaptation of Charles Dickens' Christmas Carol on the channel. He has demanded the network put on the extravagant production on Christmas Eve to seize the ratings opportunity, subsequently forcing the network's staff including his direct assistant Grace Cooley to work on the public holiday.
Cross isn't really relishing in everyone's Christmas spirit, fuelling his grumpiness, which stems from him not having a very pleasant childhood, particularly during the festive period. As the production approaches and Cross becomes more angry and stressed, he is visited by three ghosts, one from Christmas Past, one from Christmas Present and a Grim Reaper-like Ghost of Christmas Future who try and teach him that he should set himself on a more positive and kinder path than the one he is on now.
Watch this if you enjoyed: National Lampoon's Christmas Vacation, Stripes, Ghostbusters, Uncle Buck, Kingpin, The Muppet Christmas Carol and Housesitter.
Available on Netflix UK.
The Nightmare Before Christmas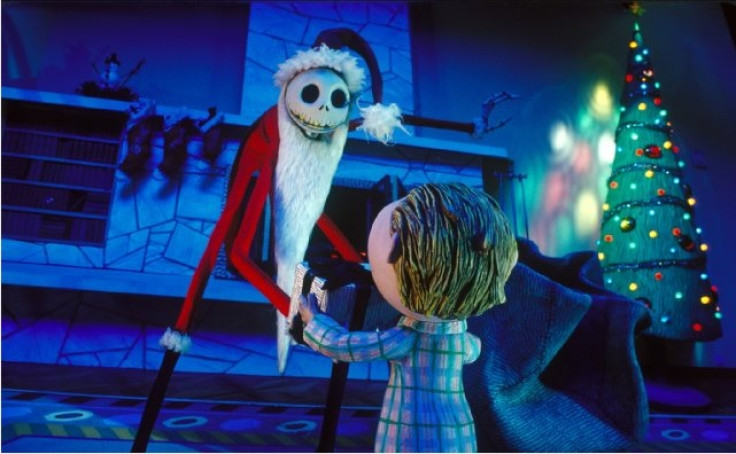 Based upon stories and characters written by Tim Burton, The Nightmare Before Christmas takes place in the make-believe setting of Holiday Woods, a place where seven trees contain doors leading to towns representing various holidays: Valentine's Day, St. Patrick's Day, Easter, Thanksgiving, Christmas, Halloween and Independence Day.
The focus is on Halloween Town, which is filled with monsters, vampires, ghosts, goblins and witches. Jack Skellington, a skeleton known as The Pumpkin King, leads them in organising the annual Halloween holiday. However, Jack reveals he has grown weary of the same routine year after year, and wants something more. Whilst on a walk, he accidentally stumbles across Christmas Town whose residents are charged with organising the annual Christmas holiday, and Jack likes what he sees.
He takes some souvenirs back and presents them to his friends, but they fail to grasp his meaning and compare everything to their scary homes. Jack, dismayed that no one understands the message of Christmas, obsessively tries to study the holiday but fails to grasp any further explanation of it. He ultimately decides that it's unfair for Christmas Town alone to enjoy the feeling and there's no reason why he shouldn't be able to, and announces that the citizens of Halloween Town will take over Christmas this year and he plans to usurp Santa.
Watch this if you enjoyed: James And The Giant Peach, Edward Scissorhands, Frankenweenie, Beetlejuice, Hocus Pocus, Paranorman and The Grinch.
Available on Netflix US.
The Santa Clause

Tim Allen stars as divorced father Scott Calvin, who becomes upset when he learns that his ex-wife and her current husband have tried - and failed - to break it to their six-year-old son Charlie that Santa isn't real easily. On Christmas eve, Scott reads The Night Before Christmas... then receives an unexpected visitor on his roof. When he's startled by Scott's call and falls, the Santa impersonator disappears, leaving behind a reindeer sleigh and an iconic red suit with instructions to put it on if he's involved in an accident.
Scott obliges, and is transported around the town dropping gifts through chimneys until he's taken to the North Pole and informed by a group who claim they are elves and that he has now become Santa Claus. Charlie is thrilled by his father's new job and starts to believe in the magic of Christmas again, however Scott becomes convinced it's a dream. That is until his hair turns white, his beard grows rapidly and he even gains weight inexplicably, and he is forced to accept who he is now. There's just one problem left: how to keep it secret from everybody else?
Watch this if you enjoyed: Christmas With The Kranks, Jingle All The Way, Home Alone, Miracle On 34th Street, Jungle 2 Jungle and Jack Frost.
Available on Netflix UK.
Arthur Christmas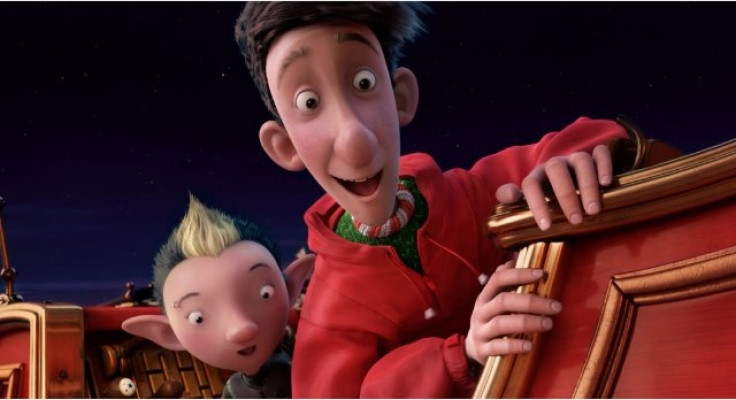 One of the more recent Christmas movies released in the past few years is undoubtedly a great one too, and that's Arthur Christmas. The animated film brilliantly tackles that age-old mystery: "How does Santa deliver all of those presents in just one night?" The answer is an ultra-high-tech operation run by the North Pole as well as a huge team of ninja-like elves and helpers. At the centre of the film is a story about a family in a state of comic dysfunction and an unlikely hero, Arthur, with the urgent mission of delivering a present to a girl in Cornwall England, which must be completed before Christmas morning dawns.
The voice cast is really great too, with Victor Frankenstein star James McAvoy being the voice of the lead character Arthur, Hugh Laurie as his brother Steve, Ashley Jensen as helpful wrapping elf Bryony Shelfey, Jim Broadbent as Santa and Bill Nighy as Grandsanta.
Watch this if you enjoyed: Fred Claus, Flushed Away, The Polar Express, Elf, Rise Of The Guardians, A Christmas Carol, The Pirates! Band of Misfits and Happy Feet.

Available on Netflix UK.
For more entertainment news follow A-List on Twitter @Alistinsider