As many people will know by now, Star Wars: The Force Awakens sees legendary actors Carrie Fisher and Harrison Ford feature heavily in the new plot and storylines. But according to screenwriter Michael Arndt, finding their place in the story was relatively simple. The real challenge was getting Luke Skywalker's introduction just right and determining his level of involvement so as not to upstage new hero Rey (Daisy Ridley).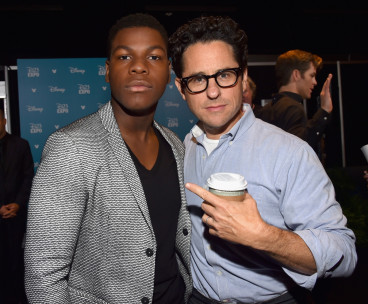 Connecting audiences to the fresh new characters with the older and more recognisable favourites still present and at the forefront of the movie might have proved tricky. Something Arndt did notice in earlier drafts of the script and was later changed by his writer replacement, Lawrence Kasdan and director JJ Abrams.
In a Q&A session following a screening of the film on Saturday 19 December, the filmmaking trio got together to answer questions about the recently released sci-fi sequel, concentrating mainly on points about the script's development and explaining just how difficult it was to know where to place certain characters and plot beats throughout the action.
"Early on I tried to write versions of the story where [Rey] is at home, her home is destroyed, and then she goes on the road and meets Luke. And then she goes and kicks the bad guy's ass," Arndt said. "It just never worked and I struggled with this. This was back in 2012.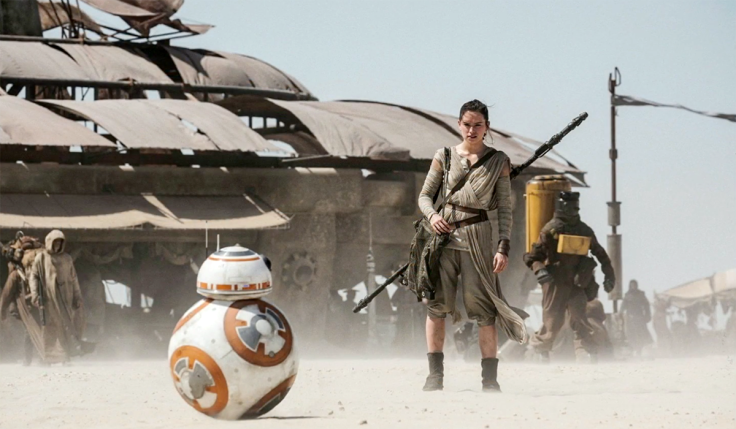 "It just felt like every time Luke came in and entered the movie, he just took it over," Arndt recollected. "Suddenly you didn't care about your main character anymore because, 'Oh f**k, Luke Skywalker's here. I want to see what he's going to do.'"
Looking at the finished project [MILD SPOILERS AHEAD], it's evident that Abrams concluded that the only way around this potential problem would be to have Skywalker feature in a more cameo-like role, right at the end of the movie. However, fan favourite Han Solo (Harrison Ford) was introduced pretty early on in the film and fought alongside Rey, and other lead Finn (John Boyega) for the rest of the film, and never once did it feel like he was stealing their limelight.
Either way, first instalment The Force Awakens certainly opened up a lot of questions that upcoming Episodes VIII and IX will undoubtedly address, so the next few films are bound to elaborate on why Skywalker abandoned his responsibilities as a Jedi and just what his connection to young Rey might be, much to the relief of hardcore fans who were disappointed in his lack of screentime this time round.
For more entertainment news follow A-List on Twitter @Alistinsider