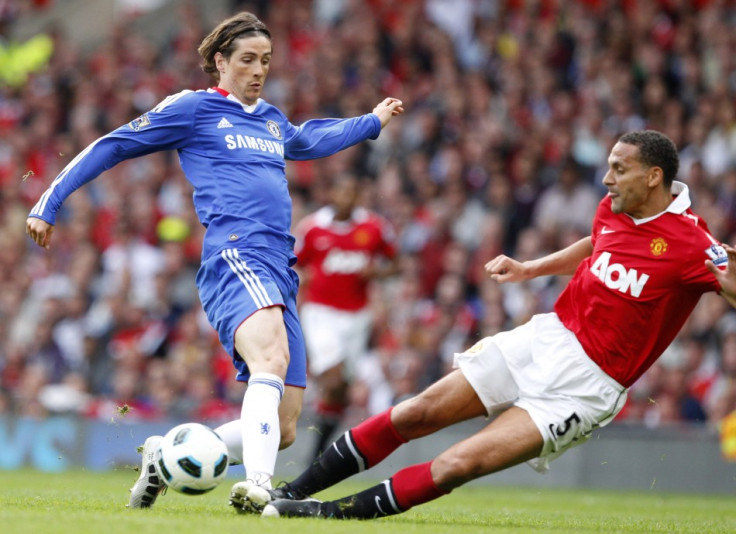 Fernando Torres, rounds Manchester United's David De Gea with a delightful step over and has the opportunity to give Chelsea a lifeline at Old Trafford. Somehow the £50m striker struck the ball wide of the post in a miss that will no doubt go down as one of the worst misses of all time.
However, is it the worst miss of all time? Does Diego Forlan's miss against Juventus on pre-season tour of the U.S for Manchester United beat it, or does Kanu's miss against Middlesbrough in 2004 take the accolade.
Here are 5 nightmare misses of all time in a bid to help you make your mind up.
Kanu v Middlesbrough (2004)
With West Brom trailing 201 in the dying minutes to Middlesbrough, the ball was flashed across the six yard box to the unmarked Kanu and the back post. All that the Nigerian striker needed to do was tap the ball home and earn West Brom a much needed point. Somehow, and to the disbelief of the fans behind the goal, Kanu scooped the ball over from one yard to claim on of the misses of all time.
To view the miss click here
Diego Forlan v Juventus (2003)
Although Diego Forlan is a cult hero at Manchester United he will always be remembered for this miss. The Uruguayan endured a difficult start to his Premier League career but it was thought that the 2003 pre-season tour of the United States would help him to settle in. After a disastrous piece of goalkeeping from the Juventus 'keeper, Forlan had an open goal but somehow managed to send the ball into the side netting.
To view Forlan's disastrous miss click here
Freddie Ljungberg v Bolton (2007)
Although Arsenal won this FA Cup quarter final against Bolton it will always be remembered for one of themost amazing misses ever seen. After a superp passing move from Arsenal, the ball was played to the Swedish winger who just needed to tap the ball into the empty net but somehow, sent the ball high into the stands.
To see this glaring miss click here
Ronny Rosenthal v Aston Villa (1992)
The worst miss of all time is considered to be made by Ronny Rosenthal. The striker rounded Aston Villa goalkeeper Nigel Spink and was left with an open goal. All the striker needed to do was tap the ball into the empty net but he leant back and side-footed the ball against the bar
To see Rosenthal's horror miss click here
And for all those that want to see that Fernando Torres miss again, click here.