How I Met Your Mother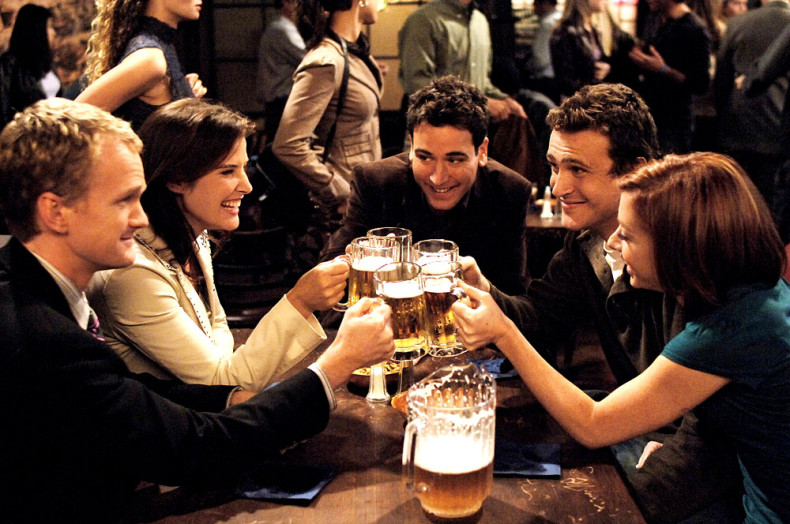 Everyone needs some comedy in their life and where Friends undoubtedly left a huge void in your television heart, How I Met Your Mother can fill that gap. Very similar to the iconic New York sitcom, How I Met Your Mother is about five twentysomethings living in the Big Apple as they try to deal with everything life throws at them.
The cast as just as likeable as the Friends cast, what with Neil Patrick Harris, Jason Segel and Cobie Smulders offering up brilliant comedic performances. The name of the show comes from the opening premise, which sees a father recount to his children, through a series of flashbacks (which is the whole show), the journey he and his four best friends took leading up to him meeting their mother.
The story starts in the 2005, when architect Ted was spurred on to want to get married after his best friends from his college days, lawyer Marshall and kindergarten teacher Lily, got engaged after nine years of dating each other. Ted's new quest in life was much to the dismay of his womanising friend, Barney, and he begins to believe he's not destined to ever meet the one. That is until he gets to know reporter and aspiring news anchor, Robin...
Watch this if you enjoyed: The Big Bang Theory, Friends, Modern Family, Scrubs, Two And A Half Men, Will And Grace and New Girl.
Available on Netflix UK.
American Beauty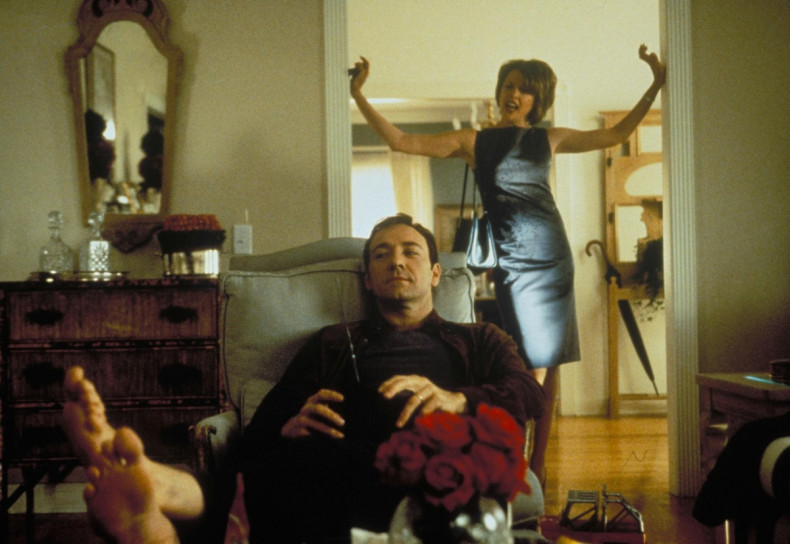 On the outside, Lester and Carolyn Burnham (Kevin Spacey and Annette Bening) are the perfect couple living the American Dream in a wonderful neighbourhood; but behind closed doors, everything isn't as settled as it seems.
Lester is slipping into a hopeless depression in a job he hates, while juggling his infatuation with his teenage daughter's friend. Meanwhile, his wife struggles to balance her crazy ambitions as a property agent and her obsession with buying things, while his daughter Jane is developing a happy friendship with a shy boy next door called Ricky, who lives with an abusive father.
The film explores romantic and paternal love, sexuality, beauty, materialism, self-liberation and redemption, and won five Academy Awards when it was released in 1999. Spacey walked away with the accolade for best actor and director Sam Mendes also got the top prize, while the movie won best cinematography, best writing and best picture.
Watch this if you enjoyed: Magnolia, Requiem For A Dream, The Virgin Suicides, Eternal Sunshine Of The Spotless Mind, Revolutionary Road and Ghost World.
Available on Netflix US.
Side Effects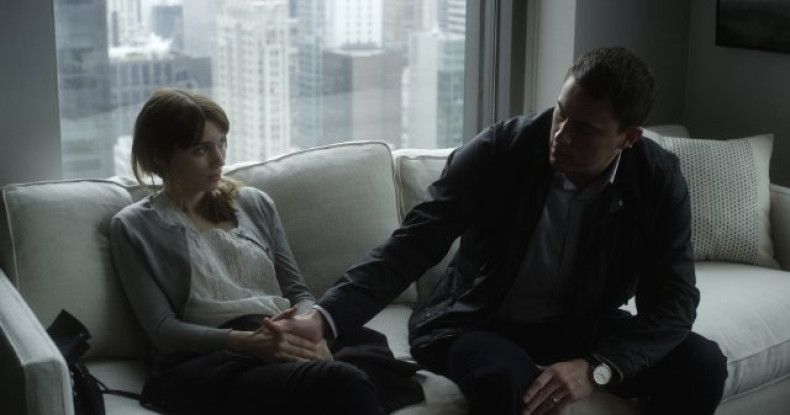 Steven Soderbergh's filmography hosts an unusually diverse range of movies from Contagion to Magic Mike; Side Effects is nothing short of completely different. The film even seems unable at times to decipher what kind of picture it really wants to be – but that's what makes it so interesting. The first half depicts a rather sombre tone, something reminiscent of an indie movie, while the second half becomes more like a murder mystery/conman movie.
The main focus is Emily (Rooney Mara), a severely depressed young woman who is trying to readjust to her husband's release from prison. Detailing her struggle, things go from dark to downright chilling when her new doctor prescribes her new drug Ablixa, as it proves to produce some dangerous personality defects affecting literally everyone around her.
One word that can be used to describe Side Effects is "eerie". Every meticulously shot scene is framed so closely to the action that it feels almost invasive. All the sets, from the doctor's office to the small apartment to the hospital wards all feel sinister, adding to the intoxicating tension.
Watch this if you enjoyed: Contagion, Haywire, The Talented Mr Ripley, Stoker, The Beaver, The Girl With The Dragon Tattoo and Gone Girl.
Available on Netflix US.
The Blacklist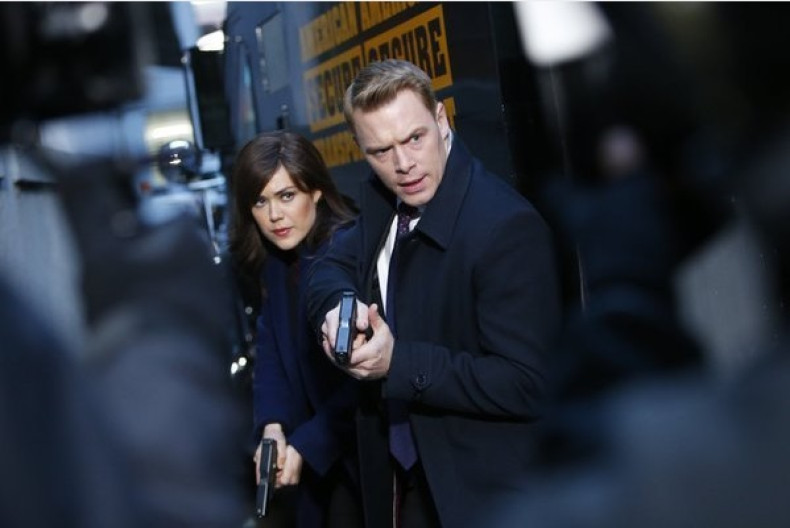 If you love Bones, Homeland or Criminal Minds, The Blacklist will be right up your street. It revolves around wanted man Raymond "Red" Reddington (James Spader), who has seemingly given himself over to the FBI in order to lessen the severity of his prosecutions, in exchange for valuable information about criminals they don't even know exist. But he will only confer with one agent, Elizabeth Keen (Megan Boone), a young woman starting her career with the FBI on the day Red reveals himself.
One of the best thing's about The Blacklist? The protagonist is both bad and good, and we know it from the get-go. Unlike the see-saw attitude towards Homeland's bad boy Brody of "is he, isn't he?", Reddington is bad, something laid on solidly within the first episode. He's number four on the Most Wanted list, and this is what makes the show interesting. Why is he helping the FBI catch his supposed friends and allies? Why has he asked for rookie Elizabeth Keen specifically, when he's a dangerous man? It's too intriguing not to keep watching...
Watch this if you enjoyed: Bones, Homeland, Criminal Minds, Scandal, Castle, Hawaii Five-O, Chicago Fire, Law And Order and White Collar.
Available on Netflix US.
Arrested Development

Arrested Development is one of those gems that unfortunately hasn't reached a mass audience. But those who have seen it certainly adore it. It stars many famous faces who went on to hit the big time during or after the show, including Michael Cera, Portia De Rossi, Will Arnett and Jason Bateman.
It focuses on the lives of the dysfunctional Bluth family, who were once at the height of property development in Orange County, California. But when the family business – the Bluth Company –goes bust, they're suddenly found penniless with their assets frozen.
They move into their last remaining asset – the model home left over from their latest housing development – and each of their luxury vehicles are replaced with a reminder of the family's former wealth.
The head of the family, George, is now in prison for stealing exorbitant amounts of money and unlawfully building houses in Iraq for Saddam Hussein – and loving every minute of it – while his one responsible son Michael is left to look after his alcoholic mother, his uptight sister and her "never-nude" husband, his meek son and his two brothers.
Watch this if you enjoyed: The Office (US), Parks And Recreation, 30 Rock, It's Always Sunny In Philadelphia, Community and Modern Family.
Available on Netflix UK and US.
For more entertainment news follow A-List on Twitter @Alistinsider