Last week, he shocked fans by posting a photograph of himself on Instagram, looking painfully thin compared to his usual muscular frame. Now Chris Hemsworth has opened up about how he lost the weight during the filming of his upcoming movie, In The Heart Of The Sea.
"We couldn't go away for a month and get skinny, we had to do it while we were shooting," he told Men's Health magazine, recalling the incredibly strict diet he had to abide by during filming that saw him lose 15kg (33lb) in just four weeks. "At one point, a day's rations were a boiled egg, a couple of crackers and a celery stick. I reckon about 90% of our conversations [on set] were about our favourite foods and what we would eat when we finished the film."
In the new movie, inspired by the Herman Melville novel Moby Dick, the 37-year-old plays Owen Chase, a man stranded at sea for 90 days in 1820, after his ship is brought down by a huge sperm whale. In the Heart of the Sea depicts the devastating aftermath of the encounter, as the ship's surviving crew is pushed to their limits and forced to do the unthinkable to stay alive.
The men are forced to brave storms, starvation, panic and despair, and frequently call into question their deepest beliefs and the value of their lives to the morality of their trade, as their captain searches for direction on the open sea and his first mate still wants to kill the whale.
In the Ron Howard-directed film, Hemsworth stars opposite a whole host of famous faces including Spectre's Ben Whishaw, the newly-recruited Spider-Man Tom Holland, Fear The Walking Dead's Frank Dillane, Benjamin Walker (Abraham Lincoln: Vampire Hunter) and Cillian Murphy – all of whom had to adopt the drastic diet to achieve the look of men truly lost at sea.
"I was skinnier than ever before, but at least we were losing weight together," Hemsworth said. "The bond we formed was incredible. It reminded me of being on a football team growing up, where you'd do anything for each other. You don't often get that on set."
The image that was soon shared online had Hemsworth looking very thin, his ribs and collarbones protruding out of his skin – a far cry from his typical look as Thor, the god of thunder and a member of the Avengers. He wrote a somewhat witty caption alongside the snap saying: "Just tried a new diet/training program called 'Lost At Sea'. Wouldn't recommend it."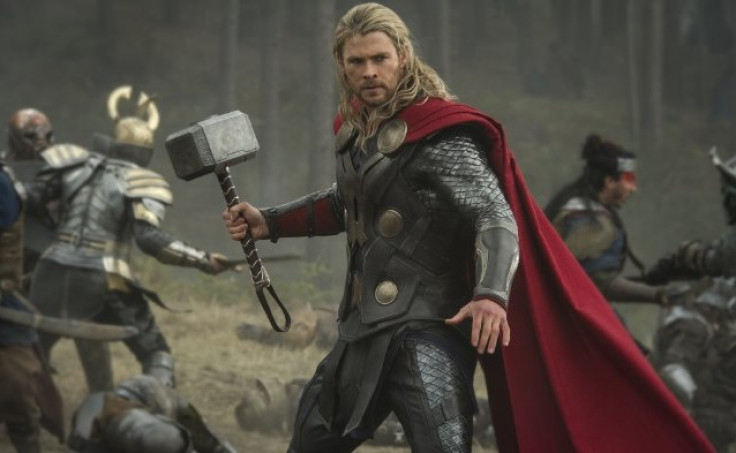 Now that In The Heart Of The Sea is almost in cinemas, Hemsworth is beginning to gear up again to reprise his role as superhero Thor, for his third standalone film in the franchise. "To get back to looking like Thor is simple: I get in the gym and work out. I enjoy it. It keeps me fit and healthy. I've got to eat more calories – certain types and all clean – and it can get boring eating chicken breast and rice and so on. But at least you're fed properly."
Of the role that made him a household name back in 2011, he said: "I love playing him. I'm a fan. I've been on the phone to the Marvel guys going, 'Where's my script?' I want it early so I can get it perfect."
In The Heart Of The Sea will be released in UK cinemas on 26 December, while Thor: Ragnarok is not scheduled to reach screens until October 2017. Before then, Hemsworth will be seen in Paul Feig's Ghostbusters reboot and Snow White And The Huntsman sequel, The Huntsman: Winter's War alongside Charlize Theron, Jessica Chastain and Emily Blunt.
For more entertainment news follow A-List on Twitter @Alistinsider