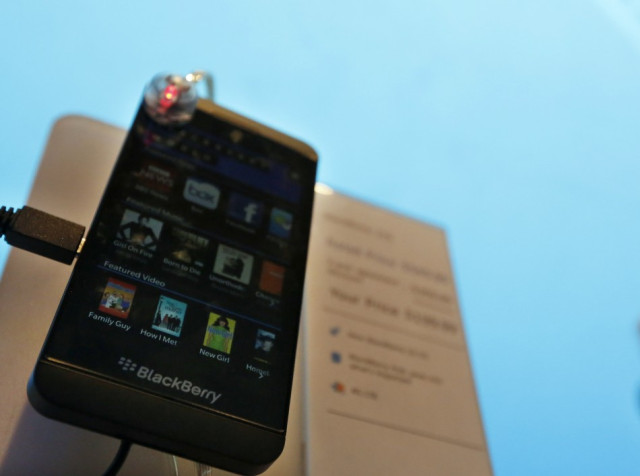 Whether you're still using your old BlackBerry Curve, or if you've just been handed a new company BlackBerry Q10, chances are you want some apps for it. This week we've got picture apps, flying games and a slightly less snarky equivalent of Siri, as well as many others.
Here are the ten top apps to get on your Blackberry this week.
You might know this already from your old iPhone or Android phone, but it's just recently arrived on BlackBerry. TuneIn Radio lets you stream digital radio stations from your local area and around the world. There are more than 70,000 radio stations worldwide which you can access from TuneIn, and two million podcasts. It's enormous.
It's free as well, which considering the staggering amount of channels available is remarkable. Obviously, since you're streaming live radio, you need to be connected to the internet and there's no download or listen later feature available. But still, TuneIn, plus your Blackberry, plus some speakers means you'll never be short of radio around the house.
It's not particularly sexy or anything, but Dropbox is one of the handiest apps you can get, especially if you're using your BlackBerry Bold for work. Dropbox syncs with your PC or laptop, allowing you to swap files between your phone and computer. That means you can upload pictures or documents directly to someone working back in the office while you're in the field.
Rather than go through emails, you can set Dropbox to instantly send files to a computer as soon as they appear on your phone. Just be a bit careful. If you're having a vodka from the mini-bar while you're meant to be working and decide to snap a new Facebook profile picture, you might end up in trouble.
Unfortunately it's not available on the company's fancy new BlackBerry 10 platform yet.
Tired of your iPhone friends showing off with Siri? Want to find out the weather by talking at your phone? Just lonely, in general? Then try SayIt for Blackberry, a voice recognition app that searches Google, YouTube and Wikipedia based on your voice commands.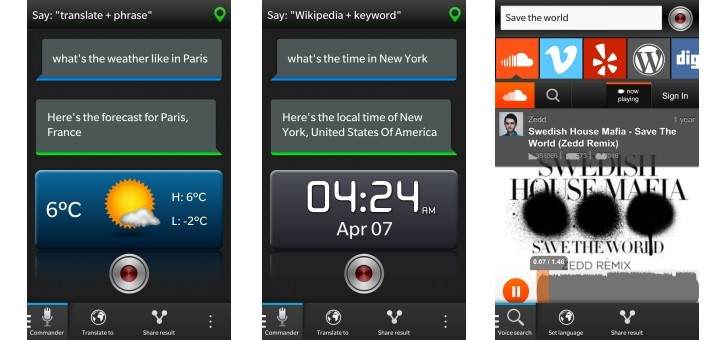 SayIt's also integrated with knowledge engine Wolfram Alpha so you can also ask it general questions like "how old is the Earth?" or "how far is the sun?" It also supports 26 languages and has a text-to-voice feature, meaning you can speak updates before uploading them to Twitter or Facebook.
This is a photo editing app for Blackberry with a focus on, you guessed it, framing. It's just as useful as Instagram in that it lets you crop, filter and share your pictures to social networks, but there's also an extra prettification factor in the 36 customisable frames it lets you apply, meaning you change the shape of your pictures to circles, hexagons or love hearts.
Even without the frame selling point, PicFrame is a functional and simplistic photo editing app and a great alternative to Instagram which has yet to appear in BlackBerry World.
This is a fun game. Playing as a kiwi bird who wants to fly from New Zealand to the US, but can't, you have to contrive increasingly wacky ways to stay airborne through the skies of France, China and Russia. Flying is controlled by tilting your Blackberry; if you strap, say, a rocket to yourself, you can tilt your phone upwards to fly vertically up, and down to hurtle back towards the Earth.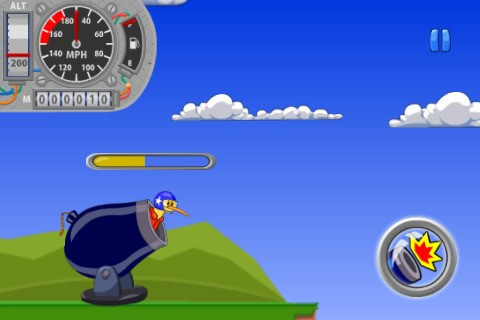 It comes more into play when you're using a hang-glider, since you have to pitch and tilt to catch the wind and stay in the air. It's challenging; it's novel; it's actually quite funny. Fly Kiwi Fly is a great game for your Blackberry.
This turns normally wordy social network Twitter into a Jean Michel Jarre concert. To put it in complex terms, it analyses trends and popular topics on Twitter then represents them graphically, showing the amount of tweets being sent about a subject as well as where the tweets are coming from and what the people tweeting have in common.
Putting it simply, its cool and colourful, and makes reading Twitter way more exciting than usual. Feather Duster is an incredibly innovative way for you to sort through tweets, to analyse popular topics and search terms. It's also flashy, so get it.
You should use Songza as much as you can while it's free, because it won't stay that way for long. A free music app with a huge library of licensed tracks, its USP is that it sorts and finds songs for you based on your mood. When you choose from Songza's list of activities, it will find the right music for whether you're exercising, reading, working, just waking up or even singing in the shower.
It's not entirely automatic, though, so you can curate your own playlists. It's also advertisement free and has no listening limit, although, as we said, that won't last long.
Conqu is a task manager app for Blackberry, so it does more or less what it says on the tin. There's no limit on how many appointments or activities you want to schedule on it and you can sync it with your PC or Mac to swap tasks between devices.
It also has a handy "backburner view" which shows tasks that are coming up in your diary in the background, so you won't forget them. The interface is great as well, specifically designed for use on the Blackberry Playbook. So, if you're one of the few people who own one, get Conqu on that. If not, this works great on your phone as well.
GYRO is a hard 1980s arcade game hard. You have a wheel in the centre of the screen split into three differently coloured sections. The game shoots ping pong balls at you which are either yellow, blue or pink and you have to spin the wheel to line it up to deflect the corresponding balls. If yellow balls are flying toward you, you can only bat them away with the yellow section of the wheel. If yellow and blue are coming at once, you have to line yourself up to swat both sets away.
Unlike a lot of mobile games, it's perfectly suited to the touch screen. Simple and challenging, GYRO is a must get.
Lastly this week, enormously popular free messaging app WhatsApp has been updated to work on the Q10 and Z10, so if you need a free, accessible way to tell all your workmates how much fun you're having on the expenses account, this is your best shot.
You can group chat with it, send pictures and videos and it's even cross-platform, so while Blackberry works on shoring up its smartphone sales, you can still use WhatsApp to talk to friends on Android or iOS devices. It also automatically syncs contacts from your address book so you don't have to laboriously add people to it. Simple, cheap and nigh on ubiquitous, WhatsApp belongs on any phone.