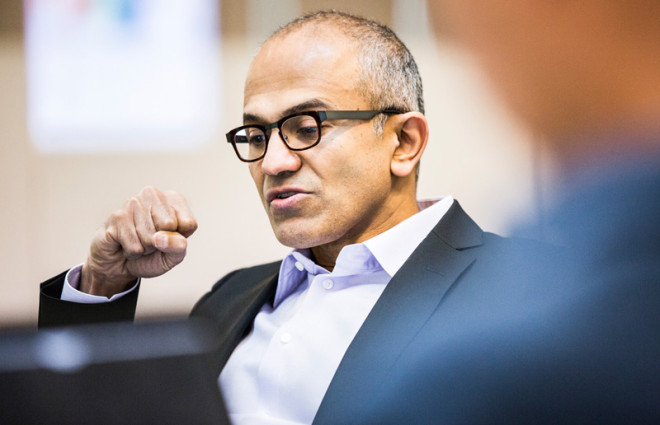 The shakeup of the senior leadership at tech giant Microsoft is continuing as two top executives are reportedly leaving the company.
Technology news site Re/Code, citing "numerous sources close to the situation", reported that Tony Bates and Tami Reller are preparing to leave Microsoft as Satya Nadella takes over as CEO.
Bates works as executive vice president (EVP) of business development and evangelism and Reller works as executive vice president of marketing. Both report to CEO Nadella.
Bates, the former Skype CEO, will leave immediately, while Reller, co-head of Microsoft's Windows unit, will remain with Microsoft for some time to help with the transition.
Eric Rudder, head of advanced strategy, will take up Bates' responsibilities for the time being and marketing executive Chris Capossela will replace Reller, according to the report.
"Reller's departure was not unexpected, given she had been matched by Ballmer in a classic and problematic two-in-a-box face-off with Penn, a set-up that had become uncomfortable and, increasingly, untenable," Re/Code wrote.
"Reller took the job, of course, knowing the score, but apparently was focused on balancing Penn's more aggressive tendencies."
It added that newly-appointed Nadella told staff of the resignations on 28 February, and the company plans to announce them publicly on 4 March.
Leadership Changes
Nadella was appointed CEO on 4 February, after he outshined other insider candidates including Bates.
With the completion of Nokia deal, the mobile phone maker's CEO Stephen Elop set to join Microsoft's board. Elop will take up responsibilities of Julie Larson-Green, currently EVP of devices and services, who will serve in the new role of "Chief Experience Officer".
Current EVP for advertising and strategy Mark Penn will stay on the senior leadership team, but under a new title of EVP for Strategy. Penn's responsibilities will be taken over by long-time Microsoft marketing exec Chris Capossela.