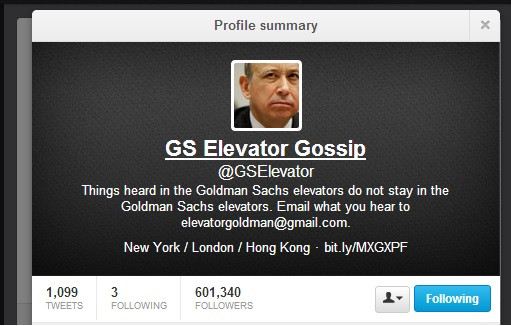 The anonymous author of the popular @GSElevator Twitter account has signed a book deal that allegedly exposes the dastardly behaviour of Goldman Sachs' employees across the globe.
Since joining the social network site in August 2011, @GSElevator has gathered more than 600,000 followers by tweeting conversations overheard between Goldman Sachs employees in the lifts of the company's buildings in London, Hong Kong and New York.
It is written by an alleged employee under the the pseudonym 'J.T. Stone'.
In celebration of the Twitter accounts often offensive tweets, IBTimes UK decided to deliver you a selection of the 'best':