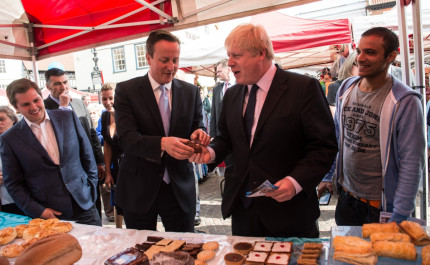 David Cameron is heaving a huge sigh of relief this morning after the Tories comfortably held on to their Newark parliamentary seat with a 7,403 majority, easily fighting off a challenge from Ukip which failed to pull off the sensation it had been dreaming of.
Nigel Farage's "people's army" still managed a highly respectable second place with just over 10,000 votes and a 26% share of the poll, a massive 22% higher than at the last general election.
Labour stumbled to its second worst performance of this parliament, falling to third place with 6,842 votes, a 17.7% share, over 4% down from its 2010 result, while the Liberal Democrats were decimated, falling to sixth place behind an independent candidate and the Greens with just 2.6% of the vote.
The result was a clear, larger than expected victory for the Tories who, as they repeatedly pointed out, had not won a by-election while in power for 25 years.
Candidate Robert Jenrick was defending a 16,000 majority and was braced for the traditional mid-term, anti-government protest to reduce that figure, so was delighted with his victory and 45% vote share, 9% down from 2010.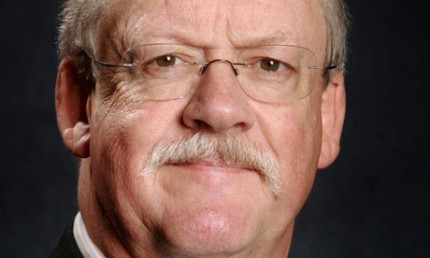 The outcome is the best possible news for David Cameron who needs to show he is making serious advances towards the next election and is in with a fighting chance of securing an overall majority.
To win such a by-election and with such a robust majority at this point in a parliament offers him just the boost he needs to fend off any assaults from his own Eurosceptic wing, particularly those pressing for a pact with Ukip.
But, while Nigel Farage's self-styled "people's army" may have failed to deliver the seismic shock it had been dreaming of and was clearly disappointed by its showing, its performance did not represent the bursting of the Ukip bubble many had hoped for.
Candidate Roger Helmer claimed the result put the party on target to win Westminster seats in the general election.
Labour fared worse than had been expected, adding to fears Ed Miliband has not done enough to put his party on course for election victory next year and there will now be renewed calls for him to up his game and present a bolder, more radical agenda to the electorate.
The party was taking some comfort from the fact that, in what is traditionally a secure Tory seat, there was evidence of tactical voting with some of its supporters lending their votes to the Tories to keep Ukip out.
But by far the biggest losers were, once again, the Liberal Democrats who followed their local and EU election humiliations with something even worse.
The fell to a poor sixth place and internal discontent over Nick Clegg's leadership are certain to resurface despite the fact the previous plot to oust him failed so dramatically.
However, the result still has not definitively answered the big question hanging over British politics, which is whether the Ukip phenomenon is here to stay or will fade away as voters go into the general election considering which party to put into government.