Tories and George Osborne boosted as UK GDP growth revised up to 2.8% for 2014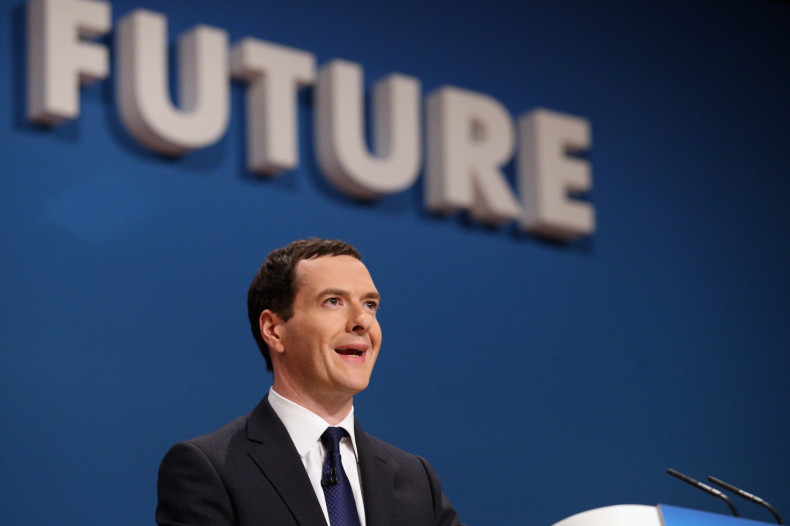 The Tories and the Chancellor George Osborne have been boosted on the first day of the general election campaign after the UK's GDP growth was revised up to 2.8% for 2014.
The Office for National Statistics (ONS) made the move after originally estimating that Britain's economic growth hit 2.6% last year.
The research body explained that the hike means that the UK economy grew at its fastest rate since 2006.
The ONS also said GDP per head was estimated to have increased by 2.2% between 2013 and 2014.
The figures will be good news for the Tories, who have been campaigning heavily on their economic record ahead of the election in May.
Osborne claimed that the data "confirms [the] UK as clearly [the] fastest growing major advanced economy".
The Liberal Democrats also welcomed the figures and said "recusing" the economy after the 2008 financial crisis was the main reason why the party formed the Coalition Government.
"Rescuing our economy was the main reason that the Liberal Democrats formed the coalition. As we approach the general election, this upward revision in GDP is further evidence that our recovery plan is working," said Danny Alexander, the chief secretary to the treasury.
"Handing back control of our economy to either Labour or the Tories in government on their own in this election will put all this hard earned progress at risk."
The comments come after David Cameron launched the election campaign by asking the Queen to dissolve parliament yesterday.
The Tory leader will promise today that a Conservative government would create two million extra jobs as part of their "long-term economic plan".
Elsewhere, Ed Balls will pledge that a Labour government would slash business rates for small firms.
Nick Clegg, meanwhile, has revealed that a Liberal Democrat government would spend £3.5bn in a bid to "revolutionise" mental health care in England.
The latest poll from YouGov, which surveyed more than 2,000 voters on 30 March, put Labour and the Tories both on 35%, Ukip on 12% and the Liberal Democrats on 8% and the Greens on 5%.