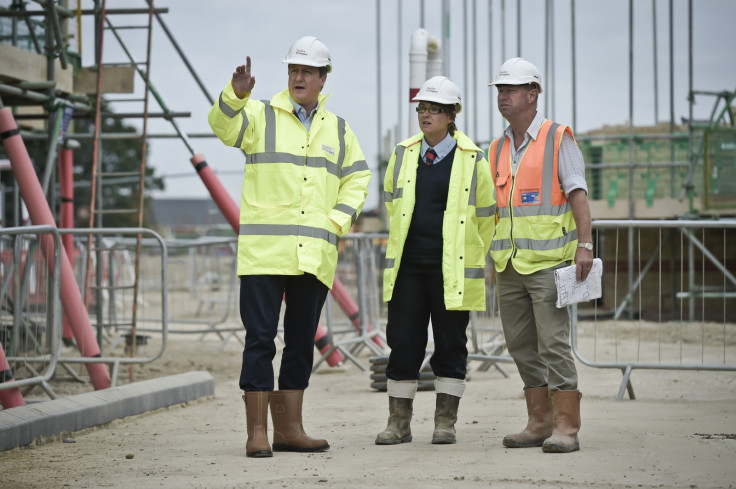 David Cameron's plan to woo first-time buyers with a major housing manifesto commitment seems to have paid dividends as the Tories have taken a three-point lead over Labour.
The poll from YouGov for The Sun, which questioned more than 1,800 voters between 1 and 2 March, found that the Tories were on 35%, Labour on 32%, Ukip on 15%, the Liberal Democrats on 7% and the Greens on 6%.
The figures come after the prime minister promised that a Conservative government would build 200,000 cut-price homes by 2020 in England.
The proposal would attempt to tackle the UK's housing shortage and give more first-time buyers the opportunity to get onto the property ladder.
The policy would mean that house prices would be capped at £250,000 ($384,952, €343,926) outside London or £450,000 in the capital.
"Young people are getting a job, working for years, saving away but still unable to buy – stuck living with their parents, sometimes into their thirties," Cameron said.
"We want to build a country that rewards those who work hard and do the right thing."
The Tory leader explained that the 20% discount will be achieved by giving property developers the opportunity to build on brownfield commercial land as well as some tax cuts.
Ed Miliband hoped to counter the policy offer after claiming that the Conservatives have a "dismal" record on housing.
"This government has betrayed working families with a sustained crisis in living standards which, for the first time since the 1920s, will leave people worse off at the end of a parliament than they were at the beginning," the Labour leader said.
"But nowhere is his failure more dismal than on housing. Young people and families starting out know the dream of having a home of their own is disappearing into the distance."
He added: "We are building less than half the number of homes we need and young people are being priced out of the market with the average house price now eight times the average wage.
"This government has achieved nothing but record lows for house building and home ownership - and record highs for working people still living with their parents and young families having to pay rip off charges to rent."