The head of the European Commission Jean-Claude Juncker reportedly claimed that Theresa May had "rings under her eyes" and "begged" for help during Brexit dinner talks between the pair earlier in October.
The unflattering epithets used to describe the British prime minister during those negotiations were "tormented", "despondent" and "discouraged", the German newspaper Frankfurter Allgemeine Zeitung (FAZ).
He apparently said that the British PM looks like she does not sleep and like someone who used to laugh but is now continually trying not to lose her temper.
Following the talks, the pair issued a joint statement outlining an intent to accelerate negotiations.
However Conservative MP and prominent Leaver, Jacob Rees-Mogg, said the description of May was a ploy by Brussels.
"I think it's what you would expect in a tricky negotiation, that one side would try to undermine the confidence of the other side," he said.
"We could all think of rude names to call Jean Claude Juncker but he should not be personal - it will sour the whole tone. It is much better to carry out in a spirit of cooperation," he told the Telegraph.
Meanwhile the prime minister's former chief of staff, Nick Timothy, blamed the leak about the nature of the talks on Juncker's chief of staff, Martin Selmayr.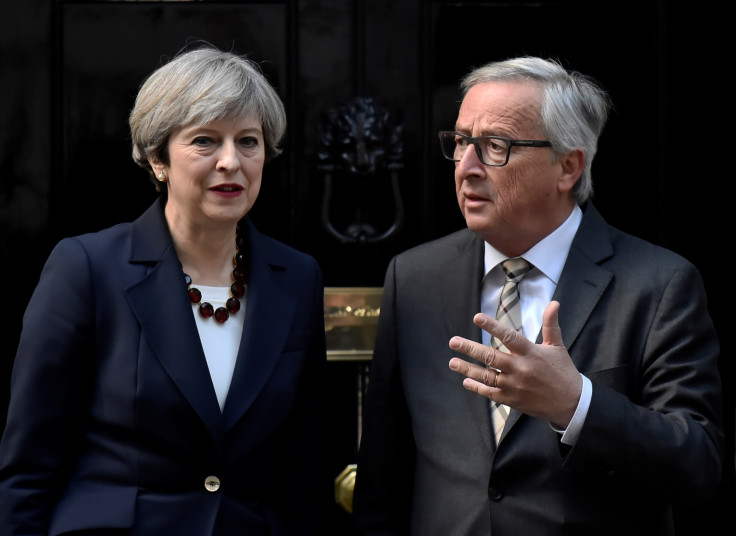 Timothy tweeted: "After constructive Council meeting, Selmayr does this. Reminder that some in Brussels want no deal or a punitive one", suggesting that figures in Brussels want a Brexit with no deal, or at least some kind of punishment.
Selmayr was said to be behind the paper's report of a private dinner between May and Juncker at 10 Downing Street, which he accused May of being "delusional" and that he left "10 times more sceptical" than when he arrived.
Separately, it was reported by the Times that some Tory MPs' unhappiness with the Brexit approach of chancellor Philip Hammond could see them try to ambush him on his budget.
Tory MPs are irritated by Hammond describing EU negotiators as "enemies" and talking about a "bad-tempered" breakdown in talks, the Times reported.