Pound soars on data and EU stance on Brexit trade talks
Confirmation of trade talks with the EU beginning as early as December sparks sterling rally.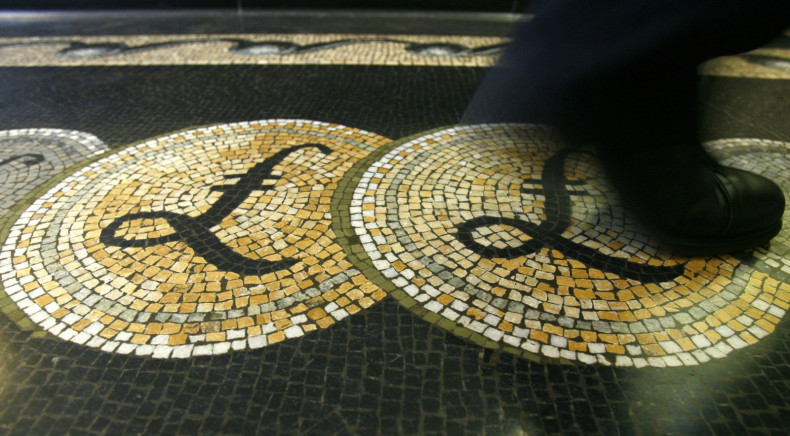 The pound reversed some of its overnight losses and moved back into positive territory on Friday (20 October), following positive UK data and the European Union indicating that trade talks with London could begin as soon as December.
At 2:26pm BST, the pound was up 0.83% versus the euro and 0.27% against the dollar changing hands at €1.1189 and $1.3194 respectively, after the UK Office for National Statistics (ONS) said September's deficit stood at £5.902bn, down almost 11% compared with the same month last year, and the lowest in 10 years.
The deficit for August was also revised down by about £1bn to £4.716bn.
In a later, more significant, intraday development, EU council president Donald Tusk said talks about a possible trade deal with the UK could begin as early as December.
"It is clear that this would not be possible without the new momentum given by the Florence speech of Prime Minister Theresa May," he added.
"I would like to reassure our British friends that in our internal work we'll take account of proposals presented there. So the negotiations go on and we will continue to approach them positively and constructively. And as we are all collectively working on a deal I hope we'll be able to move to the second phase of our talks in December."
Markets responded in kind with sterling making a clean sweep of the currencies board rising against all major global currencies, and other significant crosses including 1.04% against the yen, Swiss franc (+0.96%) and Canadian dollar (+1.25%), exchanging at JPY149.59, CHF1.2965 and CAD1.6627.
Chris Beauchamp, chief market analyst at IG Markets, said: "A surge throughout the day for the pound has been prompted by a wave of signs that suggest a softening of the EU's stance on trade talks. Crucially, it is the lady herself, Angela Merkel that has been keen to stress the progress being made. This has been enough to tempt some sterling bulls out of their hiding places."