Tory banker Macer Gifford in Syria fighting Isis: 'I'm showing the Kurds they're not alone'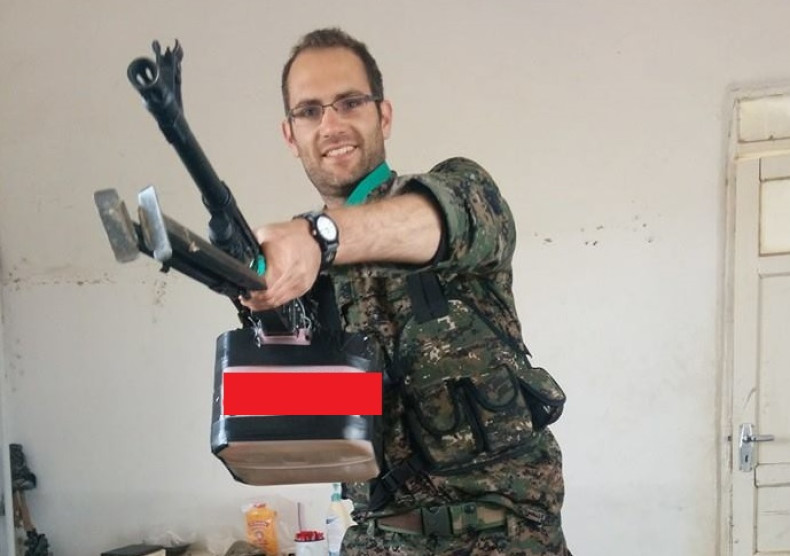 A former Conservative election candidate has quit a lucrative City job in London and joined the fight against Islamic State (Isis) in Syria.
Macer Gifford, 28, has posted photographs on social media of him posing with heavy weaponry, in a hint of what he is doing in the war-torn region.
He has apparently committed to taking on terror group IS, insisting he is willing to die for the cause, saying: "I believe in freedom. I believe in democracy." Speaking this week, he revealed he carries a grenade with him to use upon himself should he fall in to the hands of Islamist militants.
Gifford - whose political background is the youth wing of the Tory party and who once stood as a candidate in a council election - said he decided "enough is enough" and claimed too many people feel "crippled by fear" by the terror group.
IS have seized large swathes of territory in Syria and Iraq. Islamist fanatics fighting for the organisation have committed atrocities which spark outrage and revulsion when posted on social media.
"People seem to be utterly crippled by fear of the Islamic State, their use of social media, the brutal executions they're putting online," said Gifford. "It's driving people into inaction. Sometimes you have to say 'enough is enough'."
He went to Syria and joined a Kurdish People's Protection Unit (YPG) late last year after quitting his job at a major bank. He said he hoped to show Kurds their plight was not completely ignored by the rest of the world.
"I'm shining a light on what's going on out here," he said. "I'm showing the Kurds that they're not alone, that people in the West do support them and that they're willing to come out and help them in any way they can."
Other Britons who have fled the UK to join fighting in Syria and Iraq have been arrested and jailed upon their return. But Gifford insisted his case was not the same.
"There's a huge difference. Young Brits are going there without a clue who they're joining and it's only when they get there that they figure out, 'oh my God, some of the people around me are taking the wrong route.'"