A Conservative councillor who launched a petition urging all those who back Britain remaining as part of the EU to be punished under the treason act has been suspended by his local party.
Christian Holliday, the Tory councillor for Burpham, set up the parliamentary petition to amend the Treason Felony Act 1848, which previously carried a penalty of death, in order to include anyone who still campaigns for Britain to remain part of the EU after it officially leaves.
The petition reads "The Treason Felony Act be amended to include the following offences: To imagine, devise, promote, work, or encourage others, to support UK becoming a member of the European Union; To conspire with foreign powers to make the UK, or part of the UK, become a member of the EU."
The petition, which managed to attract more than 1,400 signatures, was widely mocked and condemned as "medieval" and "undemocratic".
Paul Spooner, Conservative leader of Guildford Borough Council in Surrey, added the idea was "completely mad" and confirmed that Holliday's party whip has been withdrawn until November.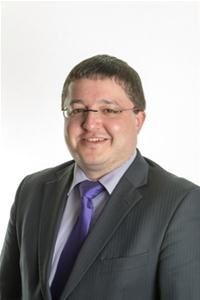 Guildford Conservative Association, of which Holliday is a member, also distanced themselves from the petition, adding: "This does not represent the views of the local Conservative Association and we will consider the matter in due course."
Explaining his decision for setting up the petition, Holiday wrote: "It is becoming clear that many politicians and others are unwilling to accept the democratic decision of the British people to leave the EU.
"Brexit must not be put at risk in the years and decades ahead. For this reason we the undersigned request that the Treason Felony Act be amended as set out in this petition."
A spokesperson for Prime Minister Theresa May said: "They are not views that the Prime Minister would share or is putting forward herself.
"The Prime Minister believes we should respect people's differing views. But there was a decision and now we must get on with delivering it."