Tory grandee Ken Clarke: Personal attacks on Ed Miliband will cost David Cameron votes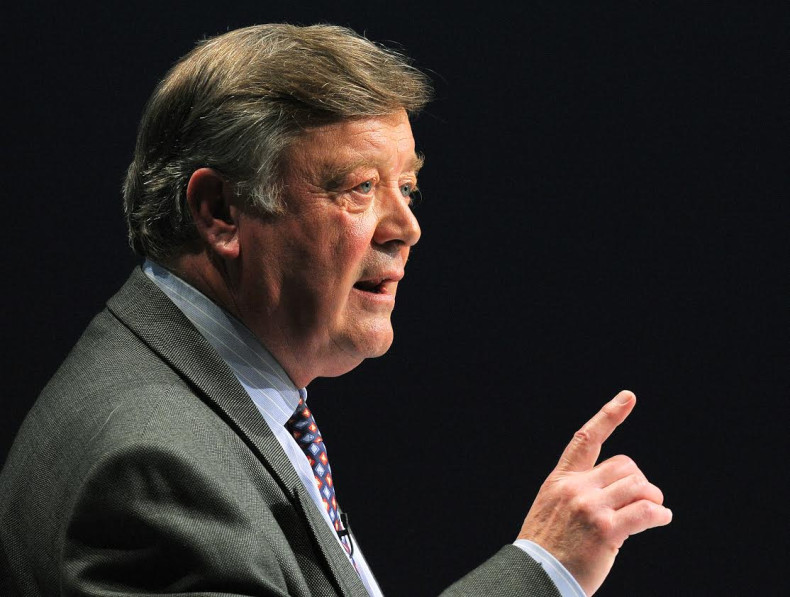 Former Tory minister Ken Clarke has warned personal attacks on Ed Miliband could cost his party votes at the general election.
The 74-year-old, an MP since 1970, made the remarks after Conservative Defence Secretary Michael Fallon launched a scathing verbal assault against the Labour leader.
Fallon alleged a Labour government would not renew Britain's nuclear deterrent, Trident, in a bid to team up with the SNP in Westminster.
"Miliband stabbed his own brother in the back to become Labour leader. Now he is willing to stab the United Kingdom in the back to become prime minister," Fallon wrote in The Times.
When The New Statesman asked Clarke about the comments, he said he would not "get on to that".
But the Tory grandee revealed he disproved of personal attacks on political opponents. "I've never done that. I also think it costs you votes. If either side goes in for personal attacks on the other side," he said.
Clarke's intervention could be a blow to Cameron, who defended Fallon and has launched his own personal attacks against Miliband as the election looms.
The prime minister, in a bid to paint the election as a straight choice between himself and the Labour leader, defended his approach in March.
"Some might say: 'Don't make this personal,' but when it comes to who's prime minister, the personal is national," Cameron said.
"The guy who forgot to mention the deficit could be the one in charge of our whole economy.
"The man who is too weak to stand up to the trade unions at home could be the one facing down our enemies abroad.
"The leader who thinks leadership is climbing aboard the latest bandwagon – he could be the one taking the make-or-break calls in the middle of the night."
But it seems the Tory attacks on Miliband have calmed since Fallon's remarks, which saw a social media backlash against the party.
When Cameron launched the Tory election manifesto, for example, he made no mention of the Labour leader.
The two parties have been almost neck-and-neck in the opinion polls, with the 7 May vote just weeks away.
The latest survey from Panelbase, conducted between 14 and 16 April, gave Labour a one-point lead over the Tories (34% vs 33%), with Ukip on 16%, the Liberal Democrats on 8% and the Greens on 4%.