Tory leadership contest: Michael Gove pledges £100m a week to NHS and rules out general election
Leave victor bills himself as the 'change candidate' and right man to lead country after Brexit.
Michael Gove pledged to give the NHS an extra £100m (€120m, $133m a week as he outlined his vision of the future if he is elected leader of the Conservative party. To cheers, the justice secretary announced the additional funding before ruling out a general election before 2020, curbing free movement and implementing an Australian-style points system to control immigration.
Formally launching his leadership tilt in Westminster, Gove said he wanted to "change this country for the better", and defied accusations he had stabbed Boris Johnson in the back, adding his run was "certainly not as the result of calculation".
"Of course our most important public service will always be the NHS," Gove said. "And I want to say something clear and unambiguous about the future of the health service. Government has got to invest more money in our NHS. The people who work in it are heroic.
"They do an amazing job. But we need to face the fact that we need more money in order to deliver Jeremy Hunt's absolutely correct drive to guarantee even better standards of care.
"I will put my heart and soul into making sure that the care your son or daughter or mum or dad receives is the same I would want for my own family. Which is why I will take all the steps necessary to give the NHS at least another £100m, per week by 2020."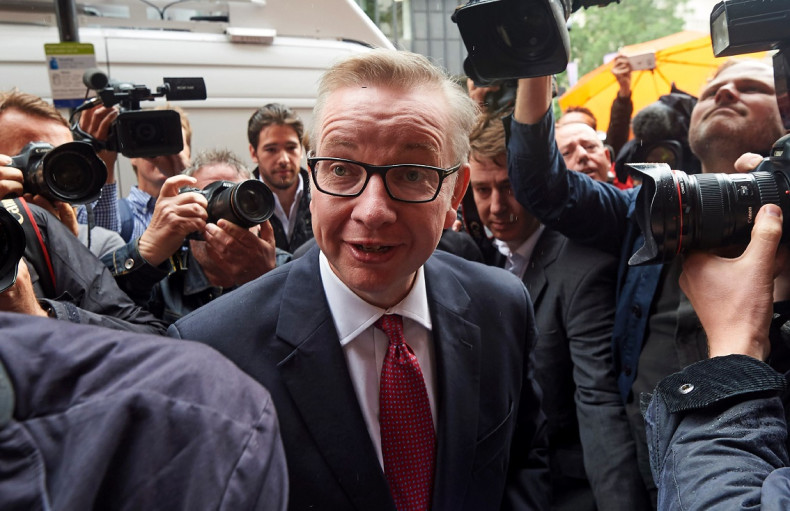 Along with as Johnson, Gove was one of the main architects of the Leave campaign and used his speech to promise to deliver guarantees made in the run-up to last week's EU referendum.
The UK will leave the European Union, the supremacy of EU law would end, control over borders would be regained, free movement curbed and an Australian-style points-based system introduced, he said.
On his leadership style, the former education secretary admitted "whatever charisma is I don't have it" and restated his decision to run came after an eleventh-hour U-turn.
"I never thought I'd ever be in this position. I did not want it, indeed I did almost everything not be a candidate for the leadership of this party. I was so very reluctant because I know my limitations," he added.
Highlighting Johnson's "formidable talents", Gove said he withdrew support for the former Mayor of London because "he was not the right person for the task" and realised he could not recommend to friends, colleagues and the country they should vote for him.
Sixteen MPs have so far backed Gove to become leader and the next prime minister, and bookies make him the second favourite behind home secretary Theresa May to take the party crown.